Teaching English in Brazil
Everything you need to know about teaching English in Brazil
When it comes to Brazil, most people think of Ipanema beach in Rio, the sea, the surf, the beachcombers, and partygoers, but it is difficult to overstate just how much fun is to be had throughout the country. It's also a very diverse and beautiful place, with plenty for culture lovers, outdoor enthusiasts, dancers, foodies, and lovers of street and high art, to see and do.
However, Brazil can be a tough nut to crack, read on to get a handle on your options.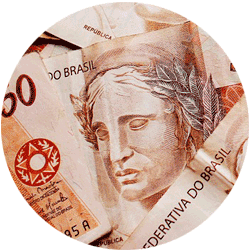 Wages
Wages
Earn $10 per hour teaching, and up to $20 for tutoring!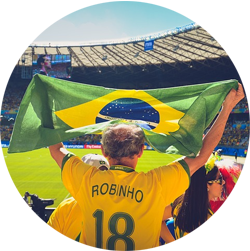 Lifestyle
Lifestyle
A haven for those who enjoy beaches, dancing, or even trekking through rainforests!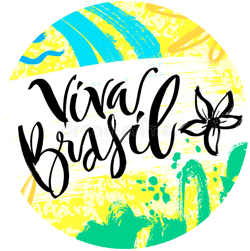 Communication
Communication
Portuguese and reasonable English spoken on the street.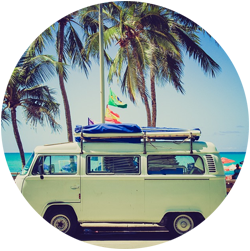 Climate
Climate
Sunny all year round, with temperatures rarely dipping below 20°C (68°F)
Brazil is known as a country where you will most likely break even, but this is not necessarily so. The country is for self-starters and those who can forge their own way, so income tends to vary according to entrepreneurial sense.
Savings will not vary from region to region so much as from person to person. That said, with the demand for English so high, you can be successful without really straining all that much. That is, if you can get the appropriate visa for work permission (more on this later).
The typical wage for teachers at a school is R$20-40 ($6-$12) an hour, or R$40-60 ($12-$19) for private lessons.  Cities in poorer areas near the North will pay proportionally less than the cities elsewhere, with Rio and Sao Paulo on the upper end of the scale.
| Class types: | Wages: |
| --- | --- |
| Schools | $6-$12 p/h |
| Private tutoring | $12-$20 p/h |
Most teachers begin working at a school, find private students, and eventually work toward providing only private lessons. This process will likely not take more than a month or two, given demand in most locations throughout the country. Working at a school can be a good investment in the beginning as you make contacts, learn more about your new city, and get the necessary contacts.
Where to teach English in Brazil
Brazil has many populous and beautiful cities, and plenty of eager learners. Where to base yourself can be chosen based on your own lifestyle, passions, and goals.
Here are some of the top teaching locations in Brazil:
Rio de Janeiro:
Rio de Janeiro is world-famous for its hard-partying, so it almost goes without saying that it's a hedonist's dream. If you want to live your off hours in your bikini meeting the coolest people from everywhere, it is ideal.
However, if you want to have just a moderate amount of fun and drum up business by collaborating with other teachers, it may also be a good fit.
The city has a lot of great food and entertainment on offer, even away from the sandy bits. While you will obviously pay considerably more for rent and other costs, it is still possible to live off a teacher's salary. Maybe just not right off Ipanema beach. Don't live there. Take the bus.
Sao Paulo:
Sao Paulo is a great choice for the teacher who wants to earn and save.
Teachers frequently report being able to charge much more for private lessons, and because the city is the administrative capital of the country, there are many more opportunities to provide English instruction in niche areas like medical or legal English. If you want to create a lucrative income stream it should be a serious contender.
It also has its own cosmopolitanism as a very international hub, which brings a level of class that shouldn't be ignored by the savvy.
Salvador:
Salvador is laid back and nice, so you will probably like it if you're more chilled out. It has a great beach to offer, and the cost of living is considerably less than Rio.
Though this can be said of other cities, there is a more distinctive ease of life here. Things move a bit slower. For those who don't mind leaving behind the mega-party, you can find some great times here as well, they will likely be more relaxed great times.
Recife:
Recife is a great option if you are looking for a beach, but with more affordable rent and other amenities.
The cost of living is a bit lower, and you can live in nicer digs for $800 than is possible in Rio. The beach together with the 16th-century old town make a charming and colorful package. Just watch out for the sharks.
Besides sipping coconut and acai juices or cocktails and snacking on all variety of fried things, Brazil has a whole lot to offer those who come to savor its real delicacies. Here are just a few:
English teaching requirements in Brazil
It helps to be scrappy and charismatic if you want to move to this country. Brazilians like to hire likable people who are already in their circles, so finding a job from your home country can be challenging.
It's best to just show up where you would like to live and work. However, be advised, you can't just show up on a tourist visa and begin working, as doing so is illegal (and enforced). To get a working visa, you'll need a school to sponsor you. The process is also complicated by the fact that you must finish the processing outside of Brazil in an embassy or consulate, so plan on having funds to take a few weeks off, and fly either back home or to a neighboring country, while waiting for the work visa to come through. The good news is once your work visa is in hand it will be multiple entry, so you will not have to worry about repeating the process anytime soon.
Given that you do have permission to work, the rest is much easier. There is plenty of work and even if you are not your own boss, you will only be expected to work 20-30 hours a week, so the coveted work-life-balance we hear so much about should be achievable.
Non-natives: If you don't have a passport from the UK/US/IRE/CAN/AUS/NZ/SA, you can still get a fully legal work permit in Brazil.
Teachers without degrees: You can also work legally in Brazil without a degree! Having one helps, but it's not essential for a work permit.