Land an incredible teaching job with our placement service.
After completing your 120 hour TEFL course, you'll have the skills sought by ESL employers around the world. Next, you'll need to find a great teaching job and get hired. To help you with this, we provide support after your TEFL course, showing how to create a great cv, pass interviews and more. Once you're ready to go, we'll even guarantee you a great job placement overseas*!
CV Support
Create a great CV with our template.
Once you've completed your course, you'll be able to download our tried and tested CV template. While you might already have a fantastic resume, there's certain things which schools and recruiters want to see when hiring new teachers. This can be a little tricky if you're completely new to teaching and have no relevant work experience.
At Let's TEFL we make this easy for you. Our CV template has been used when applying for countless ESL jobs around the world, and comes with guidance on filling it out. In next to no time you'll have a great a CV which helps you stand out from the crowd.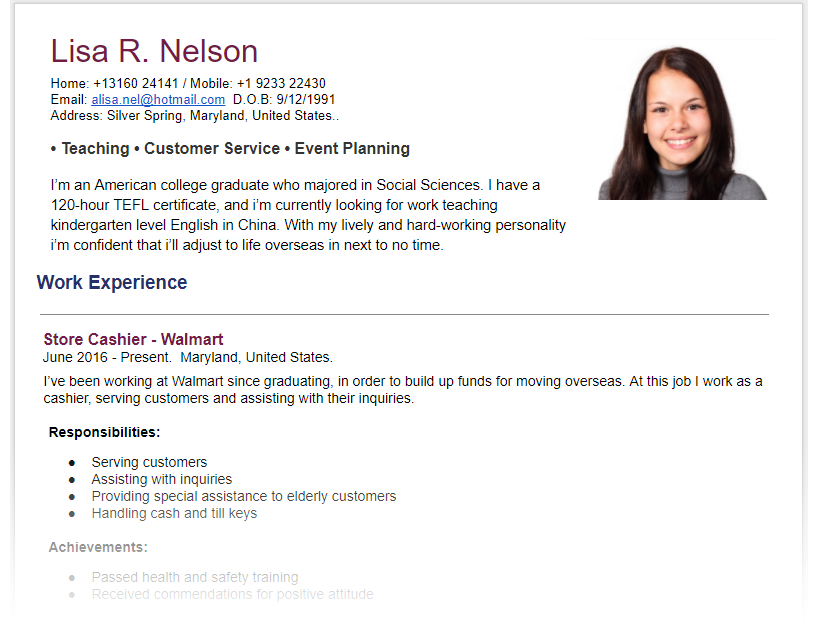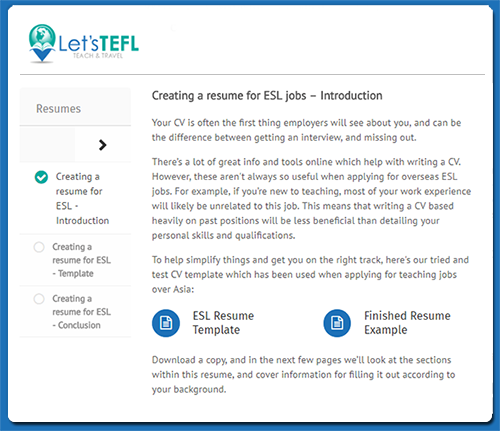 Interviews & Class Demos
Learn how to pass ESL interviews and show off your skills in demo classes.
In our extra course you'll learn how to pass interviews for teaching jobs and how to hold a great demo class. Demo classes are often requested by ESL employers, so that they can see how you'd handle a real lesson.
Sometimes they can be done over Skype with a short scenario, and other times they'll ask you to visit them and host a full 1-hour lesson.
Guaranteed Job Placement
We'll even help you land your first job with our guaranteed job placement service!
With a 120 hour TEFL certificate, a winning CV, and interview skills all in check, you'll be ready for your first teaching job. To help you get started, we'll guarantee you a great job with one of our partner schools overseas. All you need to do is meet the visa requirements and demonstrate your suitability through a Skype interview.
Within weeks of completing your course, you could be ready to fly out to your new teaching position in China, Taiwan, Thailand or elsewhere. Check out the example employment packages to see what you could be earning.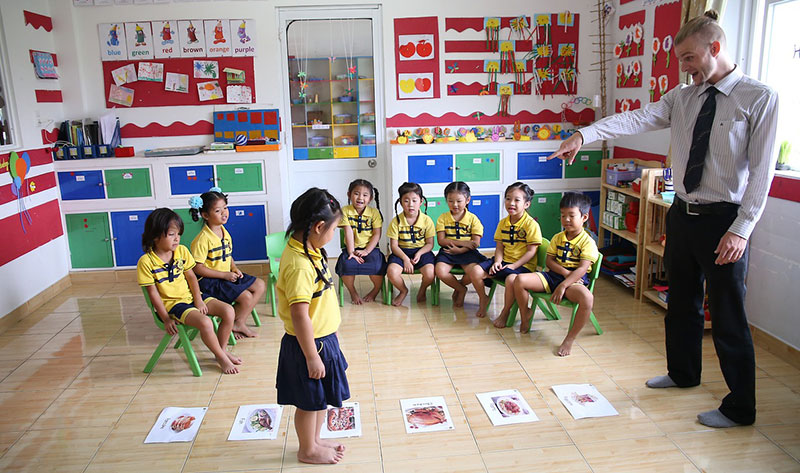 $1,800-$2,800 per month
12 month contract
Employment visa
Accommodation support

*

Return airfare

*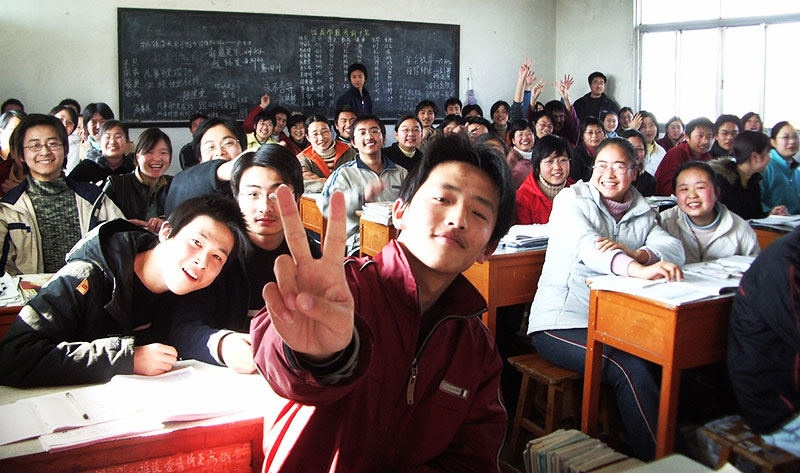 $1,700-$2,200 per month
12 month contract
Employment visa
Contract completion bonus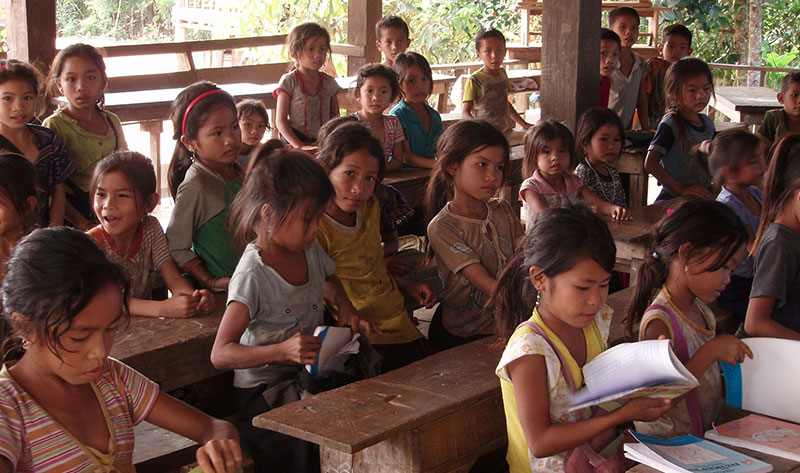 $900-$1,500 per month
12 month contract
Employment visa
Contract completion bonus
Accommodation support

*

Return airfare

*
Start your journey today
Get 60% off your TEFL course and job placement service.
*Limited enrollments available.