Lifetime TEFL Job Placements
Land an incredible teaching job with our placement service.
After completing our 120 hour TEFL course, you'll have the skills sought by ESL employers around the world.
With our lifetime job placement service, we can provide support after your course, showing how to create a great cv, pass interviews and more. For our TEFL course graduates, we'll even guarantee you a great job placement overseas!*
Fun Placements at Great Schools
We know what a difference it can make to start your teaching career at a welcoming school.
As we've lived and breathed the teaching life ourselves, we understand that there's a huge difference between schools. Starting teaching in a supportive and welcoming school is crucial for you to have fun and really develop as a teacher.
We work closely with a select number of partner schools and summer camps to ensure our course graduates get the best support possible when starting their life overseas.
Experiences that Last a Lifetime
Adjusting to life overseas can be a breeze.
Whether you're heading abroad as a solo teacher, or going with a buddy, it's suprisingly easy to build a great group of friends when you arrive.
For our placements in China you'll often be provided with accomodation in an apartment or building shared with other teachers like yourself. They can help you get adjusted to life abroad, show you the best places to eat (and where to avoid!).
With our placements in other regions we're here to help you get adjusted. There's plenty of events, meetups, hiking groups, apartment sharing sites and more. Give it a week or two and you'll be settling in just fine!
Take your pick from our free job placements in China, Taiwan, and Thailand.
All of our placements come with full work visas at established schools, and as so long as you meet the visa requirements we'll guarantee you a placement or refund your course enrollment fee in full!
Looking to teach elsewhere? Contact us to see if we can help.
CV and Interview Guidance
Our TEFL course also comes with an additional free short course.
Once you've completed your TEFL course, you'll also get access to our additional employment training course. With this you'll be able to download our tried and tested CV template and follow our guide on filling it out with all the information ESL recruiters look for. While you might already have a fantastic resume, there's certain things which schools and recruiters want to see when hiring new teachers. This can be a little tricky if you're completely new to teaching and have no relevant work experience.
We'll also share guidance on passing ESL interviews with ease, giving great demo classes, and how to pick apart different job adverts.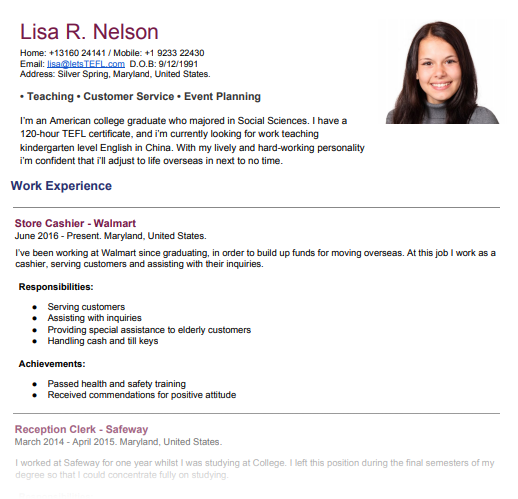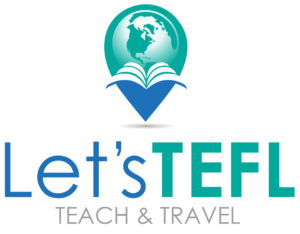 Our Job Placement Guarantee
Enroll with peace of mind with our money-back guarantee.
So long as you meet the visa requirements for our placement destinations, and can deliver a successful Skype interview, we'll guarantee you a placement with one of our partner schools.
If we're unable to provide a placement within two semesters of completing the course, you'll get a full refund, keep your valid TEFL certificate, and retain access to our graduate services.
Start your journey today
Get 60% off your TEFL course and job placement service.