Online Teaching Jobs
Teaching English online can be a great way to earn money from the comfort of your home, and to hone your teaching skills prior to heading overseas.
Teaching English over the Internet
In recent years the internet has continued to bring people together from all over the world. While in the past video calls have been seen as a headache, it's now possible for you to comfortably sit in your home and share your knowledge with eager students all over the world.
Perhaps you're planning to go and teach in Asia, but want to practice your new TEFL skills with real students before you go, and also earn some money for your plane tickets. Maybe you're already overseas and would like to fill up extra hours with paid tuition. Or, if you're simply looking for a job where you can work from the comfort of your home. Teaching English online could be a great option.
It's really simple to get started, and within a matter of days you could be getting paid to teach your first students over the internet.
Online teaching offers a unique range of perks – from the great hourly pay to flexible hours, and the valuable experience you'll gain.
Who can teach English online?
Teaching English via the internet is perfect for people who aren't yet able to travel overseas, or simply want to earn some extra money from home. It's also great for people who are currently overseas but can't commit to a full 12-month contract in a single location. And best of yet…there's plenty of opportunities for native and non-native speakers alike!
TEFL Course With Online Teaching Guide
If you're interested in teaching online, you'll need specific training for it.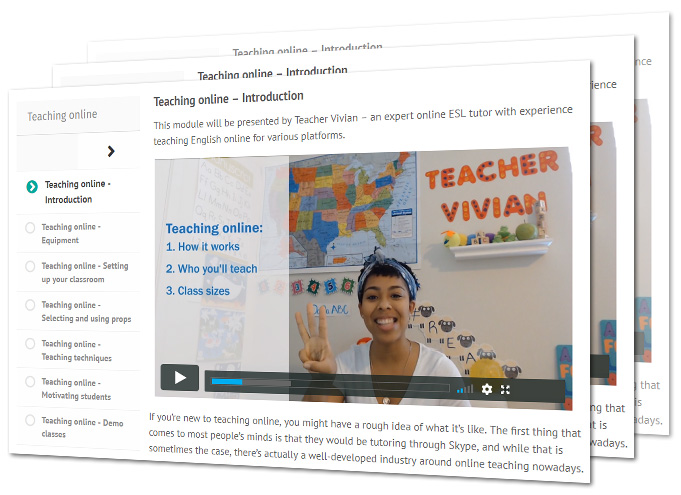 Most TEFL courses focus on traditional teaching techniques meant for the classroom. But the modern online classroom requires additional skills and preparation.
Our 120-hour accredited TEFL course provides complete training for both online and overseas teaching. Aside from learning how to teach in a real classroom, you'll also learn how to prepare your workspace, get the right equipment, and how to use techniques such as modeling, TPR, and props.
In our Online Teaching video module, you'll learn from an experienced tutor – Teacher Vivian.
What equipment do you need?
With teaching online you'll need to make some preparations which you might not otherwise have considered.
Microphone, Speakers, and Webcam
For teaching online we thoroughly recommend investing in a headset with a microphone – instead of using speakers or microphones that might be built into your laptop/tablet/computer. It's important that you're able to communicate with your students clearly, and without interruptions from background noise. When giving interviews or demo classes, it will also signal to the hiring company that you're serious about the work and have the equipment to do the job.
Before your interview, you should also check that all of your devices are functioning properly.  It can be a good idea to try a few video calls with a friend first and try to iron out any issues.
Demo Classes and Interviews
To get hired for online tutoring positions, you'll most likely have to sit a video interview and give a demo class to show off your abilities.
This can be a bit of a challenge, especially if you have limited teaching experience. So to help you out, we created a guide to learn how to prepare for these interviews, and how to deliver awesome demo classes.
With online teaching, it's especially important to give a good performance in these interviews and demos, as they're usually what will determine your starting wage. It could mean the difference between $12 per hour, or over $20.
Meet Jan, now teaching online!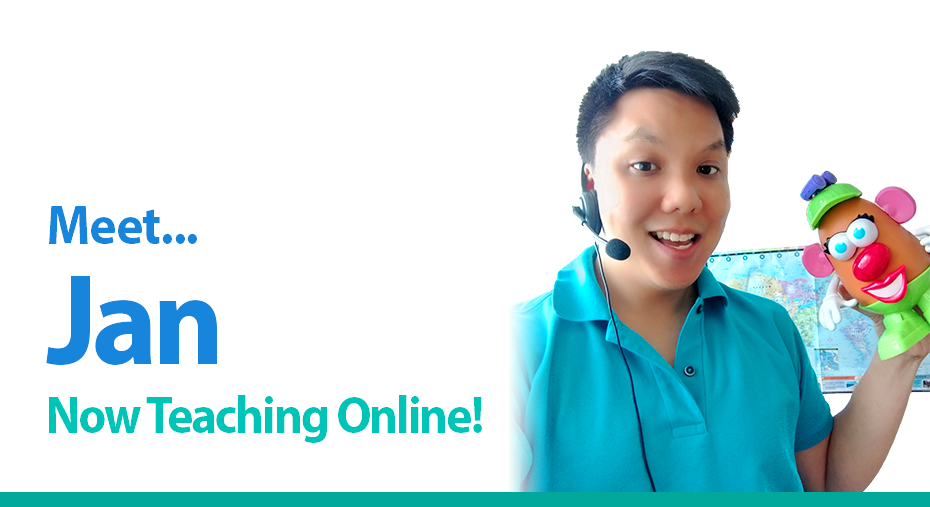 Meet Jan, a Let's TEFL course graduate now teaching online:
Jan from the Philippines recently completed his TEFL course with Let's TEFL, and is now teaching online with Palfish.
"I am currently teaching at the Palfish Official Kids Course. Palfish teaches English lessons to Chinese students and adults."
There are numerous online tutoring companies to consider. Here are some of the most popular websites: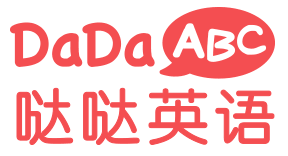 DaDa ABC
One of the largest and most established online tutoring companies is DaDa ABC. They serve children between 4 to 16 years old in China through one-to-one lessons with teachers from all over the world. DaDa ABC are often happy to hire teachers without a degree if they have a TEFL certificate, and can deliver a good demo video.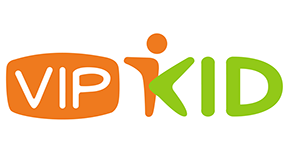 VIPKID
VIPKID is another of the giants in the online teaching world. They also match qualified teachers with Chinese school-age children who want to learn English. Lesson plans, teaching materials, and assessments are all provided by VIPKID, enabling teachers to focus on the job at hand – giving a fun and interactive lesson.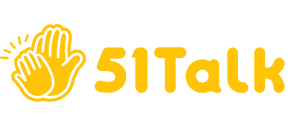 51talk
51talk is a global online teaching platform with hiring operations around the world, and a range of regional sites. They also have classes for both younger students and adults, which can be a fun change of pace. Another great point about 51talk is that they're also non-native friendly (woo!).
Start your journey today!
Get your teacher training with our online TEFL qualification course:
You'll learn all the skills needed to kickstart your online teaching career.