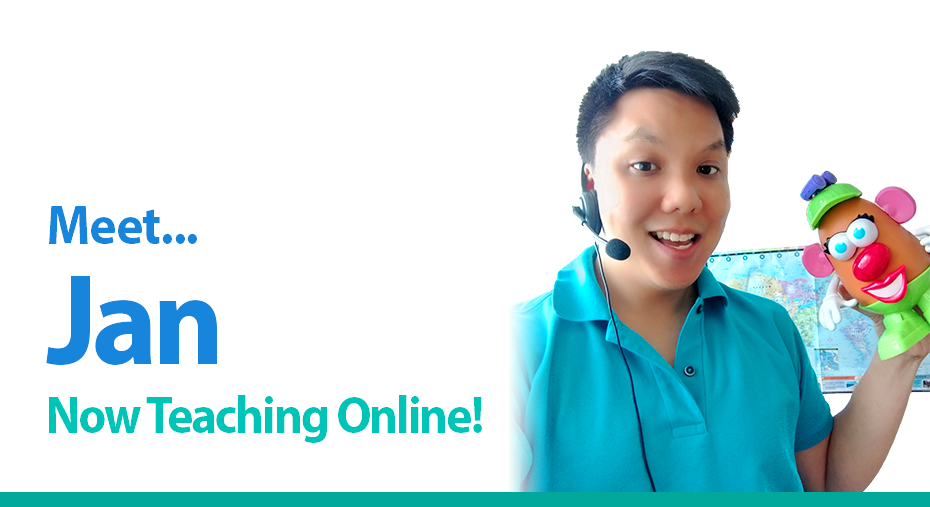 Jan from the Philippines recently completed his TEFL course with Let's TEFL, and is now teaching online with Palfish.
Your TEFL course:
Why did you choose to do your TEFL course with Let's TEFL?
"The website design looked professional, clean, and modern. It had the exact information I was looking for (countries, testimonials, etc.) and it was easy to read too. It reflected that Let's TEFL management put thought and care into the things they do. It also helped that the price was competitive. It didn't hurt my wallet."

What was the course was like?
"It was a breeze to follow and a rewarding experience. The TEFL course is also a basic course in general education methodologies. It was easy to see that the curriculum developers knew their stuff. They applied methods that you study in the TEFL course into motivating its students. The course has a good pace, quiz markets, and reward systems to keep you on track."

Did you find the online teaching module useful?
"Yes, it was useful. It is true to wear the colors of your prospective company. Props and backdrop with a company logo go a long way too. Some companies offer you a starting rate according to our abilities. It is not enough to get hired. You need to do well at the demo to start right. Otherwise, you'll be slaving away to earn a higher rate."

What tests/assignments were in the course?
"The course had quizzes after every chapter. There was a final exam and lesson plan assignment with an essay.
I took on an assigned lesson plan for younger learners. I built a lesson on teaching adjectives revolving hair. It was to teach the difference between length (short and long), color (black and blonde), and form (straight and curly)."



How long did the course take you?
"It took me a week and a half to two weeks. Three to four hours each day. It helped that my profession had courses on curriculum development. As a student, I like reading everything first. Then, I reread the course again for notes. It took me roughly two days to write revise the lesson plan assignment."
Life Teaching Online:
Where are you currently teaching online?
"I am currently teaching at the Palfish Official Kids Course. Palfish teaches English lessons to Chinese students and adults.
They have two tracks. The first is the official free talk track where you teach English through making your own curriculum for both children and adults. It can be as simple as having a conversation about comic books to a full blown grammar class. In this case, you need to promote yourself through a Palfish's social media system ala Instagram. The upside is that you have the freedom to set your rate per minute.
The second track is the Official Kids Course where Palfish actively promotes you to their parents. In return, you need to stick to their lesson plan and courseware. You also have a fixed hourly rate and a specific schedule to maintain this status. Your hourly rate increases according to the point system."

How did you find your job?
"Aside from Google, it helped to go on Reddit and Discord for advice and being on the grapevine. You get live feedback on companies that hire non-natives. Palfish recently opened their course to non-natives and I heard it from these forums. We share tips with each other. They also warn you about scam or unjust companies.
For the application, you need your passport ready to verify your status as a native or non-native speaker. You will also need to upload your TEFL certificate. For Palfish, you can't be verified for the basic Freetalk unless you have a TEFL certificate. If you wish to enter the Official Kids Course, you need to do a recorded demo using their courseware. After, you answer a simple quiz and your profile gets featured to parents and children on the Palfish app."

What is the job like?
"The usual class is 25 minutes and are one-on-one. You make your own schedule by opening up your available hours on a shared system calendar. Peak hours are usually in the evening from 6pm-10pm. I currently work 5-7 hours a day. I divide it in the morning from 9 am to 12 noon and 6pm to 9 pm. It is a blessing to have a lot of control over your schedule.
Regarding skill level, it is tricky. Some students can read but have poor comprehension skills. It can also be the reverse. This is where teaching English can be mentally rewarding. It isn't routinary as each student is unique and has a story to tell. After each class, you need to give this feedback. Otherwise, you will not be fully paid.
I also am loving online teaching becomes I am a big kid. I collect toys and it makes me light up when a student shares the same passion for Lego.
Online teaching can be difficult because it requires a lot of self promotion. Parents see your fresh profile and they book teachers who have teaching hours. It becomes a chicken or the egg situation. You can't get booked until you have hours or positive reviews but you'll never get those requirements until a parent takes a chance on you. As such, the first weeks can be sluggish. However, you need to reach a tipping point and you'll have students snowballing in. Be careful when opening your schedule too much. You might be overwhelmed.The penalties for being late, missing a class, or receiving a complaint for being too tired looking can be harsh. Unlike live teachers, you are beholden to very specific recorded rating systems.
Lastly, Free Talk and The Official class system have both their pros and cons. Official classes are great because you don't do much self-promotion. However, you are stuck with the quality of the courseware. You can't improvise yourself out of it if the student doesn't like it or finds it too easy. On the other hand, Free talk requires tons of leg work but is easy to tailor to particular students."
What equipment do you use when teaching?
"For Palfish, you need a mobile phone or tablet and a headset. They highly discourage using their website for classes."

Did you decorate your 'classroom' space at home?
"Yes, I placed a map, some flash cards, and the Palfish logo as my background."

Advice for others:
What steps would you have for other people wanting to do the same as you?
"I'd advise to write a list of ESL companies and rank them in order. Then, apply first to your least desired companies. Do their demos and get the recruitment experience. If you get rejected, it won't hurt so much and you know better. When you are confident enough, shoot for your desired company.
Also, do be active on online forums. You'll get support and advice from veterans."

Any other advice, comments, or knowledge you'd like to share?
"Online teaching is a slow burn for both Freetalk and Official Course. Don't be discouraged if you don't have students on the first or second week. They'll trickle in as you get more students who rate you.
Do pace yourself according to your personality. Yes, you can open up your schedule and teach for 24 hours. It doesn't mean you should do it. it will take a toll on your body and will reflect in your classes. To get high ratings, you need to take care of yourself so you have the stamina for all your students. You will get bad ratings if you pass out in class.
Please do love us non-natives too!"

Do you have a blog/website/social media handle for people to follow?
"For further advice, do visit https://www.reddit.com/r/online_tefl/.
If you wish to see English Free Talk profiles, you can visit my Cafetalk referral link at http://bit.ly/2OJdX8j.
I am writing a mindfulness blog at Medium: https://medium.com/@lightbulb.selfcarestore "

Start your adventure today!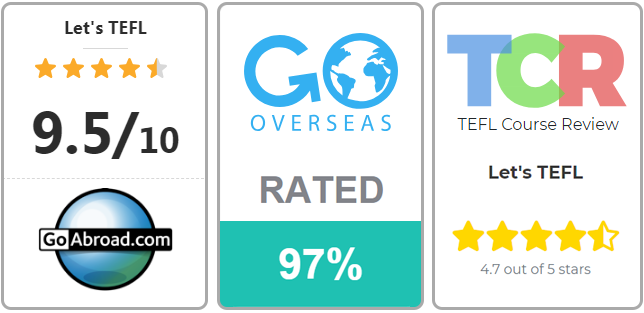 Have more questions? Contact us to discuss your options.