Teaching English in China
Everything you need to know about teaching English in the land of the rising dragon.
Over the past 5 years, China has fast become a famed hot spot for those wanting to teach English overseas. With great wages, employment benefits and a splash of the unknown, China has a lot to offer. Thanks to its enormous size, there's also a lot of jobs on offer, and a huge range of environments to live and teach in. Read on to learn more about life in China, and how you can get started teaching there.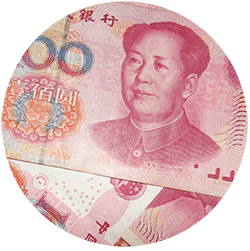 Wages
Wages
Earn between¥12,500-¥15,000 CNY per month.
(That's $1,800-$2,800 USD!)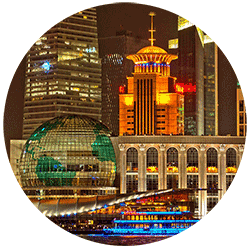 Lifestyle
Lifestyle
Choose the urban life or venture into the unknown.
You'll find modern mega-cities, rice terraces, and bamboo jungles.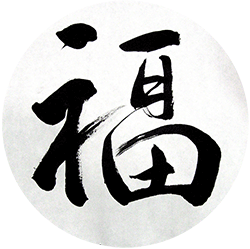 Communication
Communication
Mandarin and Cantonese are the most commonly spoken languages in China.
But don't worry! It's common for younger generations to speak at least a little English.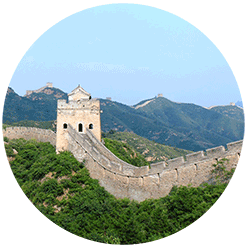 Climate
Climate
Hot and humid in the summer, cold and snowy in winter (especially in the north!)
So be sure to pack both sandals and gloves!
Wages in China vary quite a lot between different locations. Most new teachers can earn around $1,000-$2,400 per month, but wages can dip below or above depending on location and experience. One large factor on wages is the type of city/township which you teach in.
This is largely split into the following tier system:
| Cities: | Wages: |
| --- | --- |
| Tier 1: Beijing, Shanghai, Shenzhen, Guangzhou, Sichuan | $1,500-$2,800 p/m |
| Tier 2: Nanjing, Xian, Tianjin, Chongqing | $1,300-$1,800 p/m |
| Tier 3: Wenzhou, Yulin, Dandong | $800-$1,200 p/m |
There are literally thousands of cities all over China. Most cities that you'll find yourself teaching in will fall into one of the above 3 tiers, but there are also opportunities to be had in the 4th and most remote tier.
One of the huge benefits of teaching in China is the low cost of living. While the wages might not seem excessively high compared to salaries in the west, the cost of food, transport, accommodation, and entertainment can be very cheap. In fact, many teachers are able to save around $500-$1,500 per month depending on their salary and lifestyle.
On the other side of the scale – that excess salary can also translate into living a pretty luxurious lifestyle – with key cities offering great accommodation, shopping, nightlife, and world-class restaurants – the choice is yours!
Where to teach English in China
Being one of the largest countries in the world, covering 10 million sq miles, China has a huge choice of places to call home – each with their own vastly unique culture.
Whether you fancy living along the coastline, in the heart of Beijing, on the border of Mongolia, or on the mountainous Tibetan Plateau – you could change region each year and feel like you're discovering a whole new country all over again.
China has a huge choice of cities to call home. Here are some of the top picks:
A mix of old and new, a true melting post bringing everything you could need from home with culture from all over China.
It can be a little more difficult to find a good school in Shanghai due to the intense competition over each position, but there are still lots of opportunities for new teachers which are open to teaching in smaller language centers, and kindergartens.
A crossroads of culture – mixing the Silk Road spicing routes from the west with the Han Chinese culture from the east.
If you're looking for a more 'authentic' experience, Xian has everything you could need while still having all the mod cons of an international city.
Panda heaven – located in central China, this province is famous for spicy food, and its panda sanctuaries.
Chengdu is also a city which still permits non-native speakers to gain a work permit for teaching English – so long as they have a degree from a native-speaking country (US/UK/CAN/IRE/AUS/NZ/SA), which is something that Shanghai and certain other first-tier cities have recently put an end to.
The heart of canton – a newly developed city, with incredible infrastructure, and just an hour away from Hong Kong.
It's a bit hotter down in the south, but offers a great modern standard of living if you can put up with the sweltering summers. It also offers convenient access to Japan, Taiwan, Vietnam, all being a 1-2 hour flight away.
Chinese food is famous all over the world, but you may be shocked by its surprising range and variety of ingredients if you've only eaten in Chinese restaurants abroad. Chinese food has countless delicious and fantastic dishes, all of which change from region to region.
Read stories, tips, and guides from real teachers. Check out our latest blog post about teaching in China:
"I was flown to Shanghai from San Francisco and after a half a day was in the airport in Pudong. I was picked up by a man, who I now do not recollect at all, who had my name on his plastic plaque and delivered me to a hotel near Zhongshan Park. It was evening, and my first ride through the city amazed me. All the lights were UFOs to me, the buildings were wonderfully weird shapes, and the overpasses for some reason got me reminiscing over Batman films, I guess because Gotham City was my default reference for shadowy mega-cities. I was tired, but genuinely in awe…"
Relocating to China Guide
China can be one of the more difficult countries to relocate to if you're not too familiar with how things work.
To help make the move as simple and stress-free as possible, we've put together a complete guide on relocating to China. We cover getting qualified to teach in China, finding a safe job and avoiding scam-schools, preparing for the Z visa, and even what you'll need to do after arriving there.
English teaching requirements in China
To teach English in China, you'll have to meet several requirements set by the government. While there may be exceptions in certain circumstances, for the most part you'll need to meet the following criteria:
Non-natives: If you don't have a passport from the UK/US/IRE/CAN/AUS/NZ/SA, you can still get a fully legal work permit in China if you have a bachelor's degree from one of those countries.
If you don't meet these requirements, check out our blog post on tips, or get in touch to find out what other opportunities are available to you.