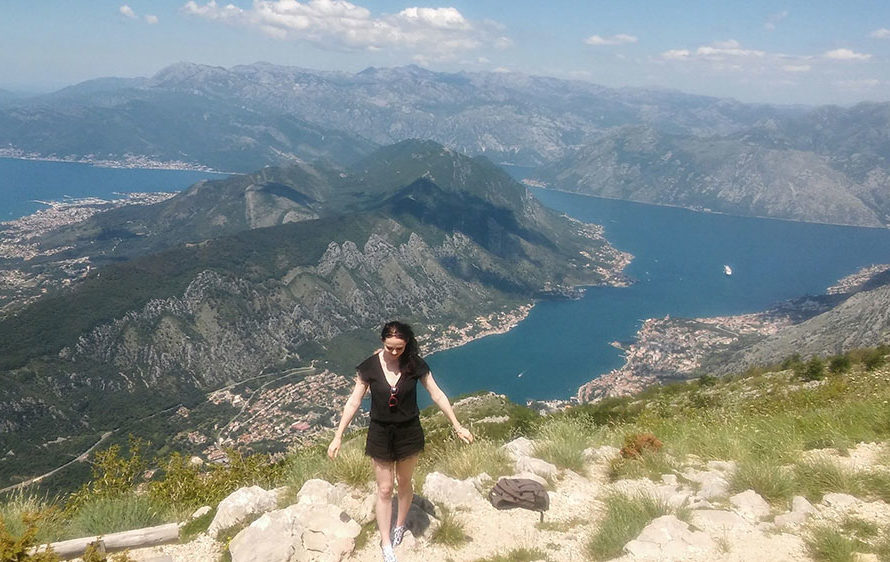 How I Traveled Europe While Teaching Online
Anyone who has been searching for an ESL job in the past couple of years has noticed the spike in recruitment for new online companies, where teachers are matched one-on-one or to a small group of students via Skype or through their own online platforms. The necessary qualifications for most of these companies are a bachelor's degree in any subject, a TEFL certificate, and a personality of some sort.
The application procedures are usually about a week of training in the methodology the company uses, some trial classes, and finally an observed class with a student. Often the teacher will teach demonstration classes, which are mini-lessons, to show content to prospective students, before they earn a steady flow of regular students.
Making the jump online
I had never thought to teach online, but while between contracts in Southeast Asia, I applied and began to teach private lessons through a company called VIPKID, one of several that focus on teaching Chinese children through fun cartoon-based content. The job is quite simple with little-to-no preparation required for classes. Every lesson is essentially a series of slides with games and character dialogue to be played and acted out. The most challenging thing about the position is the technology requirement.
Most online companies will expect a stable internet connection of 20mbs or more, which can be a real challenge if you are living outside major cities, particularly in Asia. However, planning how to live on an online teaching salary while also meeting technology expectations turned out to be an extremely fun challenge. After some initial frustrations trying to teach online from B&Bs in Vietnam and Cambodia, I decided I needed to find a better connection and low rent in some other corner of the world.
I found a cheap flight from Bangkok to Stockholm, and another short flight to Riga, and because that would cost me only a few hundred dollars, I decided to spend my first teaching month of the year in Latvia. I found an apartment for a month lease through Airbnb, which can be a smart option if you plan to stay 1-3 months in a city, as you can avoid upfront brokerage fees or large security deposits, and usually do not have to pay utilities.
My experience in Riga was wonderful. It was very cold, but entertainment and food were incredibly affordable and Riga was so different from anywhere I had ever been. I worked online about four hours per day, with lessons back-to-back, and made around $1500 a month with VIPKID, which was plenty for basic needs and a few splurges in Latvia. What was even better was the amount of free time I had for exploration of my surroundings, and other passion projects.
The Schengen-nomad life
I knew coming in to Europe that I could only stay 90 days in Schengen Zones on a tourist visa, and then would have to spend another 90 days outside of the Schengen Area before I could re-enter. Almost all of Europe is under the Schengen agreement with a few exceptions in Southern Europe, most of which are mostly former Yugoslavian countries, and the UK.
I planned to spend my last month in those first months in the Schengen zone working from Florence—it was the off-season and I had saved up sufficient funds from my time in the Baltics to get a small apartment along the Arno. I kept to my same schedule, asking for a few days off to travel to northern Italy by bus, working four hours each morning and taking the rest of the day to walk, eat, and journal around the piazzas.
When I had to leave the Schengen zone, I took a weekend to bus to Croatia and found another studio apartment that had fast enough internet in Split, Croatia. I stayed two months near the Diocletian Palace, and spent my afternoons on the Riva watching huge cruise ships full of tourists come in to take walking tours of the old town. I ate hot croissants each morning on the marble steps under the gaze of a 3,000-year-old sphinx. When I felt like I had taken in the culture and beauty in Croatia, I moved down to Kotor so that I could see Montenegro's landscapes as well, and as soon as I knew it, it was time to travel back to western Europe for another few months.
This is a very pleasant and easy cycle to repeat. I did it for about a year and chose to spend more time in Lisbon, Vienna and Seville during the second three-month cycle, with my last months in Ireland. It was a wonderful way to venture around while earning enough income to have a worry-free experience financially—a sort of self-funded gap year. You can also learn much more about world cities and get huge accommodation discounts if you stay for 30 to 90 days in any given city. Most accommodation providers that have some presence online are fluent enough in English to answer questions about the speed of their internet connections and whether a cable connection is a possibility.
If you have a chance to work online, it is possible to use it creatively to become more intimately familiar with cities you'd love, so if you've got the job and can find the minimum tech, take advantage of options to personalize your own travel agenda.
---
Start your own life of teaching and travel by getting TEFL certified.
It takes only 2-4 weeks to complete and you'll receive all the training needed to become a professional English language teacher:
Click to learn about our online certification course and free job placement support.