Teaching English in Bolivia
Everything you need to know about teaching English in the land of the brave.
One of the most remote nations in South America, Bolivia is a hidden treasure. Best known for its famous salt flats, Salar de Uyuni, Bolivia is sought after by brave, adventure-seeking teachers looking for work off the beaten path. While tourism to Bolivia has been growing in recent years, this country is considered to be somewhat newly chartered territory for English teachers. Therefore, it is an ideal destination for those with lower qualifications and those who want to learn Spanish.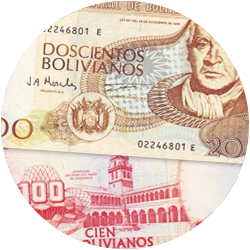 Wages
Wages
Earn between 2,000-4,000 BOB (Bolivian Boliviano).
That's $400-600 USD per month.
Lifestyle
Lifestyle
The majority of Bolivia is remote and rural, so most Bolivians have a simple and quiet way of life outside the major cities.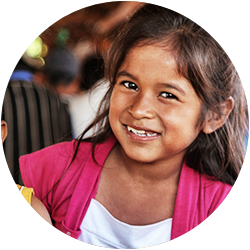 Communication
Communication
The official and most commonly spoken language in Bolivia is Spanish. However, there are also many indigenous languages, such as Quechua and Aymara, used around the county.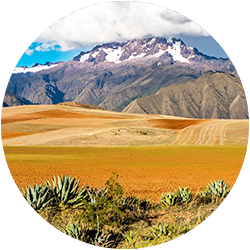 Climate
Climate
The tropical climate of Bolivia varies throughout, but most of the country has a high altitude, so days can be very hot while the nights are freezing. In the southern parts of the country, the rainy season lasts from September until May.
Most teaching positions in Bolivia are volunteer positions, but some teachers with TEFL certification and teaching experience can find paid work. For unpaid positions, housing is often provided and sometimes a stipend is given for living expenses.
The wages for paid positions are generally between 2,000 and 4,000 bolivianos, or between $400 and $600 USD per month, with most contracts lasting from 6 months to 1 year.
While the wages don't seem very high, the cost of living is very, very low in Bolivia. For instance, housing can be found even in larger cities for just $100 to $200 per month, and groceries often cost just a few dollars. However, even with a low cost of living, most English teachers are not able to save money each month. This means that Bolivia is a destination which suits teachers with savings, and those who are comfortable with breaking even each month.
Where to teach English in Bolivia
Bolivia is a landlocked country, bordered by Peru, Brazil, Argentina, Chile, and Paraguay. Every year there are more and more tourists drawn to the many attractions throughout Bolivia. From its thrill-seeking activities to its biodiverse national parks, there is something for everyone in this fascinating country. The largest city, Santa Cruz de la Sierra, and the two capitals, La Paz and Sucre, are the best places to find paid and unpaid teaching opportunities in Bolivia.
Here are some of the best destinations for teaching jobs in Bolivia:
Santa Cruz de la Sierra, or Santa Cruz for short, is the largest city in Bolivia. It is located in the center of the country and is situated at the base of the Andes on the Pirai River. There are many parks, plazas, monuments, shops and restaurants in Santa Cruz, however most are drawn to the activities outside the city, such as hiking and river rafting.
As that largest city, you'll find the most teaching positions here, however, the competition for jobs can be slightly higher than in other regions.
Sucre was the originally designated capital after Bolivia gained its independence, so it is rich in history. Sucre is located in the center of the county to the south of La Paz and Santa Cruz. For its colonial architecture and picturesque landscape, it has been deemed a UNESCO World Heritage Site, making a great destination for teachers who like to be surrounded by history.
La Paz is a large city located on the northwest border of the country. There are many markets, plazas, museums, and churches here. You'll also find several trails to trek through the surrounding mountains and valleys.
Over time, the city of La Paz has grown to become four times larger than Sucre. As a result, the executive and legislative branches of the Bolivian government have since moved here. Now, La Paz is known as the de facto capital. This means that aside from having some great schools, there's also more potential to find private tutoring work with government officials and their children. 
Bolivian cuisine doesn't have much of a reputation outside of South America, but it's a delicious fusion of Spanish cuisine with local indigenous ingredients. You'll find quinoa, beans, potatoes, corn, and meats brought together with delicate spices. Here are some of the most popular dishes:
English teaching requirements in Bolivia
Similar to other regions, the prime hiring periods in Bolivia are January-February and June-July, but positions can also be found year-round at private language schools.  The requirements to teach in Bolivia will largely depend on the type of work you're looking for.
If you want to volunteer, you'll often find positions welcoming you with little/no experience, and without a degree. However, if you're looking for paid work you'll stand a better chance with a TEFL certificate and a degree.
Non-natives: If you don't have a passport from the UK/US/IRE/CAN/AUS/NZ/SA, you can still find both volunteer and paid teaching work in Bolivia. However, it would help to have a TOIEC/IELTS certificate, or some work/study experience in a native-speaking country to show your English fluency is up to the job.
Teachers without degrees: Great news! You don't need a degree to get a work permit or paid teaching work in Bolivia. However, as there aren't too many paid teaching jobs available (compared with other countries), having a degree would certainly give you a better chance at securing a well-paid position.