Teaching English in Chile
Everything you need to know about teaching English "Inpais del poetas" (the country of poets).
Getting bored in Chile is nearly impossible as there is enough to see and do to keep you busy for a lifetime. With a growing demand for English language skills, teachers are in demand all over – giving qualified teachers opportunities to explore all walks of life in this truly remarkable country. Go and see for yourself!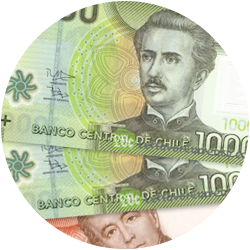 Wages
Wages
Expect to make somewhere between $500 and $1,000 a month in Chile. Perhaps a little more if you've got a lot of experience.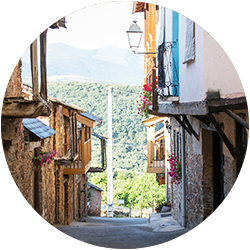 Lifestyle
Lifestyle
Locals are famous for their warm welcomes and lively culture. You'll find festivals, emerging cities, and incredible nature.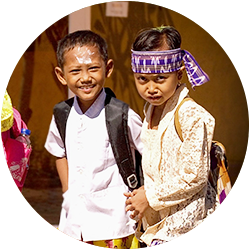 Communication
Communication
Is your Spanish not super great yet? Don't worry because a lot of people in cities and towns speak at least a bit of English.
Climate
Climate
The northern part knows a desert climate with warm weather all year long. The south is pretty much the opposite, with glaciers and cold temperatures. Central Chile has a Mediterranean climate.

How much you will earn depends on your experience and qualifications. An average teacher will earn around $600-800 per month, but there are exceptions. Prominent schools and universities will pay more for well-qualified teachers, just as smaller schools in rural areas will often have smaller budgets.
| Class types: | Wages: |
| --- | --- |
| Private schools | $500-$800 p/m |
| Universities | $600-$1,000 p/m |
| Tutoring | Around $10 per hour |
The cost of living varies depending on where you live. You'll often find that you earn more teaching in bigger towns and cities, but after the additional costs you'll end up with the same in your bank at the end of each month.
Overall, you're looking at paying around $350 to $700 a month for your accommodation and living expenses – so don't expect to save much while teaching in Chile. You'll come away with incredible life experiences, well-tested teaching skills, and maybe even the ability to speak Spanish, but your bank account will look pretty much the same as when you arrived unless you plan on supplementing your wages with tutoring.
Where to teach English in Chile
Arriving in Chile might be a little overwhelming, perhaps even a lot. The country stretches far and wide with large areas of wilderness that separate bigger cities by thousands of kilometers. It is a place of extremes, with glaciers, deserts, mountains, and valleys.
So where do you go to teach? We've highlighted a few destinations to give you something to start with.
Here are some of the top picks for places to teach in Chile:
Of course, we start with the capital city of Chile. As in most capital cities with a high number of inhabitants and a large demand for English, wages are the highest here. But also expect to pay the more on rent and other expenses.

Looking to save up? Santiago might not be the best spot because the exciting area might tempt you to spend more money than you intended. The city is packed with museums, cafes, restaurants and shopping malls. And in the nearby areas, you can easily get away for skiing, wine tasting or a dip in the hot springs. There is so much beauty around you that leaving the country is hardly necessary for an unforgettable getaway during school breaks.

Aside from having a large number of job opportunities in Santiago, you'll also find a variety of different class types, as the capital city is home to public schools, language centers, and private international schools.


Valparaiso is an artistic coast town that has captured the heart of many teachers over the years. It's colorful, charming, cute and (almost) impossible to get affected by the Monday blues here. 
Step into a world of street art, alleyways and a laid-back atmosphere. Call Valparaiso your home and you will probably never want to live anywhere else.
Valparaiso is known for being an educational center, with schools, homestays, and private language centers. Teaching opportunities are abundant, so there's no reason not to consider this city for your new home in Chile.
Close to Valparaiso, well pretty much next to it, but with a completely different vibe as this city is polished and neat. Beauty is in the eye of the beholder and where some might feel right at home in the messy chaos of Valparaiso, others will definitely favor a place that's a little more organized. Vina del Mar is such a place. It's Chile's fourth biggest city and that comes with plenty of options to find a job.

Vina del Mar is a weekend getaway for many wealthy locals, most of them living in Santiago and looking for some beach time. But you could actually call this beautiful beach escape your home.

About 500 kilometers south of Santiago you find a town that is famous for two things: music and education. The first one probably tells you a bit about the level of fun and entertainment you can expect in this city. The second means that despite it not being the biggest town, but still the second biggest in the country with about 220.000 inhabitants, there are plenty of opportunities for teachers.

Concepcion is home to a number of universities and where students can be found, English teachers usually aren't far either. That also means it shouldn't be too difficult to pick up a few extra hours of tutoring here and there.

There's art, a harbor, museums, national parks and beautiful hills perfect for scenic walks. Concepcion will surprise, please and welcome you.

This country knows a lot of different areas in terms of climate and nature, so naturally, this reflects on Chilean cuisine. There's a lot of seafood, what else to expect with 4,270 km of coastline, and of course wine from Chile is known around the world. But of course it's not just fish and wine, so let's have a look at what locals eat on a daily basis.
English teaching requirements in Chile
Teaching standards in Chile are high and there are a number of conditions you have to meet before starting your teaching career.
Non-natives: If you don't have a passport from the UK/US/IRE/CAN/AUS/NZ/SA, you can still get a fully legal work permit in Chile, however, you should be prepared for a more challenging time finding a job as employers do have a preference for native speakers.
Teachers without degrees: Schools in Chile have a slightly stronger preference for degree-holders, but if you have a TEFL certificate, it can still be possible to find work here. However, you should expect to fly out to Chile and job-hunt in person.