Teaching English in Egypt
Everything you need to know about teaching English in the land of Pyramids.
Egypt is a fascinating country with thousands of years of history. Prospective English Teachers can enjoy teaching while exploring the country's numerous beaches, desert oases, temples, and pyramids. Egypt also boasts a considerably low cost of living with cheap accommodation. Even a night out of town will not break your bank, and with 98 million citizens you'll find ample opportunities to teach English in this stunning country.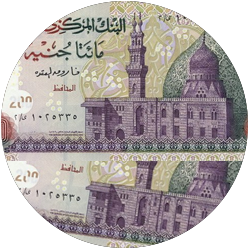 Wages
Wages
Earn between LE 12,000 – 20,000 per month
(That's US $700-1,200)
Lifestyle
Lifestyle
Egypt is a vibrant country mixing large cities, ancient temples, beaches, and vast deserts.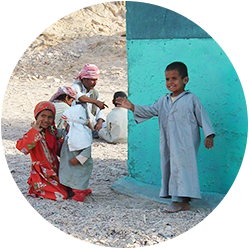 Communication
Communication
Arabic is the official language but many people speak basic English, especially in the tourism sector.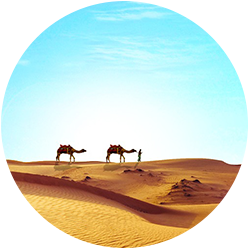 Climate
Climate
The climate in Egypt is mainly hot and dry throughout most of the year, with approximately 1-2 rainy days per year.
Wages in Egypt can vary, especially with fluctuations in the Egyptian Pound (LE). Most native English speaking teachers with a Bachelor's degree can expect to earn between 12,000-20,000 LE (US $700-1,200) in private schools. Teachers working in international schools often earn between US $2,000-3,000 but are expected to have a teaching certificate from their home country and 2+ years' experience. Schools in Cairo tend to pay slightly more than those in Alexandria.
In addition to a monthly salary, most schools will also pay for an apartment (shared with another teacher), daily transportation to/from school and roundtrip airline tickets from your country of origin.
| Class type: | Wages: |
| --- | --- |
| Public school | $600-$900 p/m |
| Private language school | $700-$1,200 p/m |
| International school | $2,000-$3,000 p/m |
| Private tutoring | $10-$15 p/h |
The value of the Egyptian Pound has fluctuated over the past few years due to events related to the 2011 revolution. Most schools pay in Egyptian Pounds, but it is recommended to negotiate getting paid in US dollars or British pounds as the monthly payment tends to be more stable. Negotiating is a way of life in Egypt, so don't be afraid to speak up about your pay and other arrangements when discussing the terms of your contract.
A benefit to living in Egypt is the low cost of living. Transportation, food, and housing (if not included) are generally very affordable. Teachers can often save between $200-400 a month, depending on their lifestyle.
Where to teach English in Egypt
When many people think of Egypt, the first thing that often comes to mind are the Pyramids and vast deserts. Although you can find this, many people are surprised that Egypt also has turquoise blue waters on its Mediterranean coast, snorkeling in the Red Sea, multiple desert oases, rock climbing and hiking through canyons.
Egypt has a huge choice of cities to call home. Here are some of the top picks:
Cairo is home to 20 million people and has many diverse districts. Downtown is vibrant, busy, and full of character. Here you can find many low-cost places to eat and shop while experiencing the local way of life in the Khan el Khalil Market. On the opposite side of the Nile is Giza which is home to the Pyramids and many hotels. Cairo really comes to life at night once the sun has gone down and the heat has subsided. Most restaurants and shops stay open till the early hours of the morning.
Many foreigners chose to live in either Zamalek or Maadi, as each of these districts boast many international restaurants, quiet tree-lined streets, gyms, and schools. Zamalek is located on a large island in the middle of the Nile and is more densely populated than Maadi.
If the hustle and bustle of a city isn't for you, New Cairo may be a great alternative. New Cairo is on the outskirts of Cairo was designed to relieve some of the issues with pollution and congestion in the city center. It has rapidly grown over the past few years and it hosts large shopping malls, clubs, and several international schools and universities.
The demand for English teachers in Cairo is relatively high and there are many opportunities for work, but due to Cairo's popularity, there can be more competition for work here, with more highly qualified teachers winning the higher-paid positions.
Alexandria is located on the Mediterranean Sea and is a 2.5 hour train ride from Cairo. Alexandria tends to have a slightly milder climate than Cairo, especially in the winter months. Although Alexandria is on the coast, beaches tend to be limited in the city center and it is best to head to the beaches located west of the city if you want to swim.
Alexandria, like Cairo, is a conservative city. Foreigners are free to dress however they choose, but it is recommended to dress modestly to avoid any unwanted attention. Some of the top things to do in the city are visiting the Bibliotheca Alexandrina (Library), King Farouk's Palace, and the Catacombs.  At night, join the locals by taking a stroll alongside the Mediterranean Sea (Corniche). Locals often gather here and drink tea, coffee, and mango juice and talk about the events of the day.
Alexandria remains one of the top destinations for English teachers especially for those who prefer a more temperate climate.
An easy long weekend trip from Cairo or Alexandria, the Red Sea Coast offers a great escape for those wanting sun and sea.  Ein Sokhna is the closest beach to Cairo and can be reached by car in approximately 1-2 hours. Sharm el Sheik and Dahab are both located on the Sinai Peninsula and are around 6 hours by bus or 1 hour by plane.
Many budget-friendly hotels can be found along the Red Sea and tour packages can be arranged on site. Snorkeling, scuba diving, jet skiing, boat tours, and quad biking in the desert are among just some of the things one can do here. Although the resort cities along the Red Sea do not offer many schools for teachers, these resort towns are often a favorite place for teachers to spend their summer and winter breaks.
The Southern region of Egypt consists of Luxor and Aswan and is home to the Valley of the Kings. This part of Egypt can be reached by an overnight train from Cairo or a 2-hour flight. Luxor and Aswan are exceptionally hot, especially in the summer months. There are no shortages of monuments, tombs and temples to explore and the transportation options are endless. Hot air balloon trips, felucca rides on the Nile, and taking a houseboat on the Nile back to Cairo are just some of the ways one can see the sites.
With less competition for jobs, it can be easier to find work, and supplement your wage with private tutoring.
For centuries, Egypt has been known for its spices and it is no surprise that its food is full of flavor. Here are a few of the most popular dishes:
English teaching requirements in Egypt
To teach English in Egypt, you'll have to meet several requirements set by the government. While there may be exceptions in certain circumstances, for the most part you'll need to meet the following criteria:
Non-natives: If you don't have a passport from the UK/US/IRE/CAN/AUS/NZ/SA, you can still get a fully legal work permit in Egypt, but you will need to be fully fluent in English.
Teachers without degrees: To teach in a public school you will need a university/college degree, however, you can teach in private schools and language centers without one.