Teaching English in Kuwait
Everything you need to know about teaching English in the land of Petroleum.
Kuwait is a tiny, oil-rich country and is home to many expats. Prospective English teachers can enjoy high salaries, living amongst people from various countries, and plenty of shopping.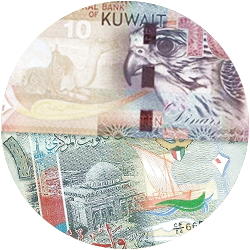 Wages
Wages
Earn between KD 700-1,200 per month
(That's US$2,300-$4,000!)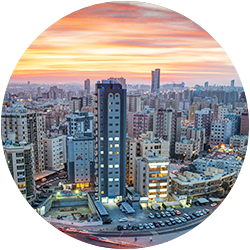 Lifestyle
Lifestyle
Kuwait is a very modern country and enjoys one of the highest incomes in the world.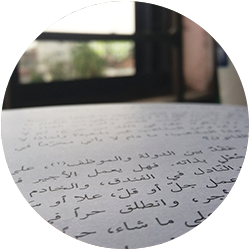 Communication
Communication
Arabic is the official language but English is widely spoken.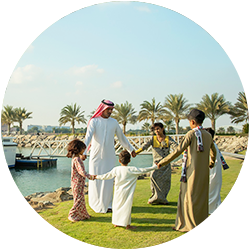 Climate
Climate
Very hot and dry throughout most of the year. Some cool days in the winter months.
With some of the highest teaching salaries in the world, teachers who live in Kuwait can expect to have a very comfortable lifestyle. Depending on qualifications, salaries for teachers can range from KD 700-1200 (US$2,300-$4,000). In addition to a generous tax-free salary, teachers can also expect to have their housing and sometimes even round trip flights paid for. The application and interview process is very competitive and most schools require a Bachelor's degree, a national teaching certificate (such as a PGCE), and at least 2 years of experience.
| Class type: | Wages: |
| --- | --- |
| Public school | $2,300-$4,000 p/m |
| Language center | $2,000-$3,500 p/m |
| Private tutoring | $30-$50 p/h |
Teaching in a language center is an alternative for those who do not have a teaching certificate from their home country. Business English classes for adults are in high demand and there many language centers hiring English teachers. Requirements for employment vary from center to center, but tend to be less stringent than in elementary and secondary schools. Teachers with a reputable TEFL certificate, and can demonstrate cultural sensitivity and ESL teaching techniques may find a language center to be a great fit.
Many teachers find that private tutoring is another good source for supplementing their income. Teachers who can find their own students, arrange the lessons, and providing course material can find this to be a very lucrative side business since students typically pay between KD10-15/hour (US $30-$50).
Teachers can potentially save US$1,000+ each month if they do not eat out or go shopping frequently. Transportation and food are both reasonably priced and housing is usually included in most teaching packages.
Where to teach English in Kuwait
The tiny country of Kuwait is home to 4 million people and approximately two-thirds this population are expatriates from other countries.
The majority of people live in Kuwait City or in the cities in its immediate vicinity. Kuwait City offers a blend of conservative Arab culture mixed a culturally diverse international community. Although Kuwait is one of the smallest countries in the world, there are still plenty of activities one can do such as shopping, desert safaris, boating trips, and sports. More importantly, there are also still of opportunities for qualified teachers.
Discover more about what Kuwait City is like:
Kuwait City is a large city with many high rise buildings and luxury hotels. Those who enjoy shopping will especially enjoy Kuwait's numerous malls. Spending time with friends and family in air-conditioned malls and restaurants is a common way people spend their free time during the hot summer months.
One of the most country's most popular attractions is the Kuwait Towers. Visitors can enjoy the view from inside either of the three towers which host a revolving platform, cafés, and restaurants. Other attractions that teachers can enjoy visiting include the National Museum, a zoo, Dhow Harbour, and the Grand Mosque.
As the capital of this tiny country, the vast majority of teaching opportunities are here, or nearby.
For centuries, Kuwait has been a crossroad for those traveling between Asia and the Persian Gulf. Today, the country continues to be a melting pot of various nationalities and this is reflected in its cuisine. One can easily find Western fast food restaurants alongside traditional Middle Eastern restaurants.
Some of the most popular traditional foods in Kuwait include:
English teaching requirements in Kuwait
Teaching positions in Kuwait are very competitive, with schools typically requiring teachers to have previous teaching experience, excellent references, strong classroom management skills, and a teaching certificate/license from the US/UK/Canada/Ireland etc.
Most hiring is done while teachers are still in their home country. Once hired, the school will arrange and pay for your work visa prior to your arrival. Teachers are expected to dress modestly and be aware of the country's conservative culture.
Non-natives: If you don't have a passport from the UK/US/IRE/CAN/AUS/NZ/SA, you can still work in Kuwait, but you'll be up against some stiff competition. It would help if you also have a high TOIEC/IELTS score, and a bachelor's degree (or even a master's degree) related to education.
Teachers without degrees: Unfortunately, it's extremely difficult to get a job in Kuwait without a degree. If you don't have a degree you might want to consider getting one, or getting a PGCE and a few years of teaching experience before heading to Kuwait.