Teaching English in Myanmar (Burma)
Everything you need to know about teaching English in the land of the golden pagodas.
Myanmar, formerly named Burma, sits neatly nestled between Thailand, Laos, Bangladesh, India and China. It is often called the golden land because of the thousands of golden pagodas throughout the country. English teachers are often drawn to this lesser-known country in Southeast Asia to experience culture, adventures and the travel opportunities throughout the region.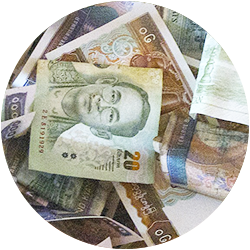 Wages
Wages
English teachers can earn between K900,000-K23,000,000 (kyats) a month in Myanmar – that's $600 – $2,000 USD.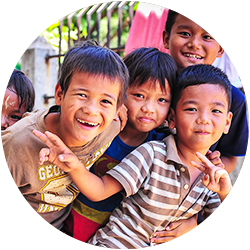 Lifestyle
Lifestyle
While there are several large cities, most Burmese people live in rural parts of the country, meaning there's a range of environments to teach in.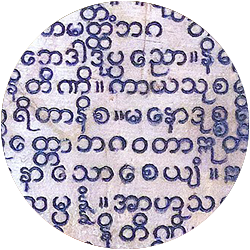 Communication
Communication
The native language of Myanmar is Burmese, but in some regions, indigenous languages are still spoken.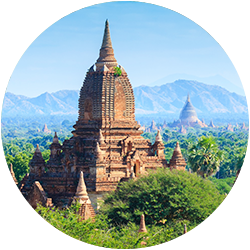 Climate
Climate
The climate in Myanmar is tropical, meaning it's generally hot and humid year-round, with a dry season from March to May and the rainy season from May to October.
TEFL wages in Myanmar (Burma)
In Myanmar, English teachers earn between K900,000 and K23,000,000 kyats ($600 – $2,000 USD) per month, depending on the type of school and whether accommodation is provided or not.
A large portion of the teaching market is based around volunteering, however, there are still private language centers and international schools which provide paid positions.
The vast majority of open positions are at language centers, and while they pay less, the hours are more flexible and requirements lower. International schools pay more, but you'll face more competition, and teachers are expected to work more hours and have a stronger set of qualifications.
| Class type: | Wages: |
| --- | --- |
| Language centers | $600 – $1,500 per month |
| International schools | $1,000-$2,000 p/m |
Even though the cost of living is quite low, rent prices can be pretty steep. For example, in Yangon (where most job opportunities are) the rent is an average of $500 per month. Thankfully, many schools provide housing to their English teachers.
Where to teach English in Myanmar (Burma)
While often considered a fly-over country by travellers to India, China or Thailand, Myanmar is a country on the rise. Following long military coups and civil wars, this country has taken on many democratic reforms in the past ten years. Now, that Myanmar is open and safe, the best places for English teachers to seek work is in the two largest cities, Yangon and Mandalay. There are also jobs in the capital city, Nay Phi Daw.
Here are our top picks for new teachers in Myanmar:
Yangon, formerly Ragoon, is the largest city in Myanmar situated in the south where the Yangon and Bago Rivers met and empty into the bay. This vibrant city has many famous temples, statues, markets and restaurants. There is also a large lake and some nature parks surrounding Yangon.
You'll find a good amount of paid teaching positions here, but it's the first point for many teachers in Myanmar, so there's more competition for higher-paid positions.
Mandalay is the second largest city in Myanmar and is located in the central-northern part of the country on the Irrawaddy River. There is a beautiful palace, from the former royal monarchy, situated in the northern part of the city surrounded by a moat. There are also many pagodas, monasteries and markets throughout this ancient city.
Nay Phi Daw, which means "City of Kings" is the third largest and capital city of Myanmar. It is located in the center of the country between Mandalay to the north and Yangon to the south. Nay Phi Daw has only been the capital city since 2005, so this city is still growing in size and population. Teachers in Nay Pyi Daw are in for a more rustic experience.
Political climate in Myanmar (Burma)
It's important to be aware of the political climate and recent conflicts in Myanmar.
The country is known to have very limited political freedom, and until recently was run entirely by a military government. Though things have opened up in recent years, with citizens now enjoying wider freedoms and an improving standard of life, there have been some issues.
Over the past few years, the military has been shown to have carried out a range of concerning operations in rural regions of the north and east of the country, mostly targeting villages of the ethnic Rohingya. This has caused a mass migration of people fleeing from the military and crossing into nearby Bangladesh.
While these operations haven't been targetted at foreign workers in Myanmar, who have seen little/no change in their daily lives, it's worth keeping in mind when considering teaching here.
Because of its surrounding neighbors with powerful national dishes, the food in Myanmar has adopted similarities to Indian, Chinese and Thai cuisines. Also, due to its climate, it is also more common to find hot soups, cold plates and fried foods in Myanmar.
English teaching requirements in Myanmar (Burma)
The school year in Myanmar runs from August to June, so the prime hiring months are May and June. There are also teaching positions available year-round at private language centers, but May and June still see the most vacancies.
International school often require teachers to be native English speakers, and having a bachelor's degree. However, most positions at language institutes only require a TEFL certification and English fluency.
Non-natives: If you don't have a passport from the UK/US/IRE/CAN/AUS/NZ/SA, you can still work in Myanmar, though they do have a preference for native speakers. Having an IELTS/TOEIC certificate, or previous experience living/working/studying in a native English-speaking country,  can help to show employers that your English is up to the job.
Teachers without degrees: International schools and universities almost always require a degree related to education or the English language. If you don't have a degree you can still legally work in Myanmar, but you'll want to aim for private language schools.