Teaching English in Nepal
Everything you need to know about teaching English in the land of gods.
Nepal is a nation located in South Asia between India to the south and China to the north. It is home to 8 of the 10 tallest mountains in the world, including the tallest and most famous, Mount Everest. It is also known as the birthplace of Buddha and the starting place of his pilgrimage. It's the raw adventure and culture which draws teachers to Nepal, rather than the wages.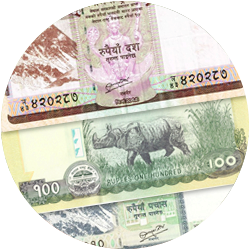 Wages
Wages
Earn between 55,000-280,000 rupees.
That's $500-2,500 USD per month.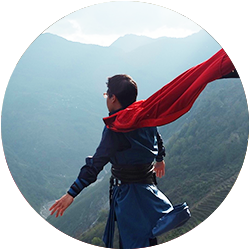 Lifestyle
Lifestyle
The Nepalese people are known to be very friendly, and live a scenic, village-based way of life.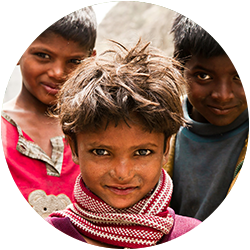 Communication
Communication
Nepali is the national language of Nepal, but there are over 120 dialects of Nepali throughout the country.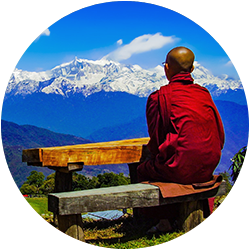 Climate
Climate
There are diverse climates throughout the country, but generally, the climate is considered mild, with four distinct seasons (including a monsoon!)
The majority of teaching jobs in Nepal are volunteer and internship positions. In the rural villages throughout the county, both monasteries and village schools need English teachers. While unpaid, these jobs provide free meals, accommodation, and life-changing experiences for teachers (picture teaching in a rural village in the foothills of the Himalayas – a 3 days trek away from the nearest town).
There are still paid positions available, but you'll need to the larger cities. Wages in Nepal generally sit between 55,000 and 110,000 rupees, or $500 and $1,000 USD a month. However, universities and international schools can pay considerably more – up to $2,000-$2,500 per month for highly-qualified teachers.
Most schools will typically require teachers to have a reputable TEFL certificate, and while not always essential, they do also value teachers which have degrees or previous experience.
While the vast majority of teachers sit between volunteer programs and under $1,000 per month, thanks to the low living costs, it's still easy to live comfortably as a teacher here.
Where to teach English in Nepal 
Nepal is well-known for the Himalayan mountain range passing through the middle of the country. It is sought out by adventure enthusiasts because of the number of outdoor activities that the mountains provide. There are also hundreds of monasteries throughout the country for culture seekers.
While Nepal is still considered a developing country, there are still paid teaching positions in its three largest cities; Kathmandu, Pokhara, and Lalitpur, where you'll find a wonderful medieval-meets-modern blend of customs.
Here are our top picks for paid positions in Nepal:
Kathmandu is the capital of Nepal and the largest city in the country. It is the best place to seek paid teaching work because of its bustling size. There are many beautiful temples, including the UNESCO World Heritage Site Bhaktapur. There are also many shops, cafes,  bazaars and restaurants throughout the city.
Pokhara is the second largest city located in central Nepal, and is known as the gateway to the Himalayas. The Annapurna Circuit is a trail that starts in Pokhara and thousands trek it every year through the mountain range. Pokhara is a calm and quiet lakeside town where the Tal Barahi Temple lies on an island in the middle of Phewa Lake.
Lalitpur, also known as Patan, is the third largest city in Nepal. Located in central Nepal, just south of Kathmandu, Lalitpur is known for its craft and food markets. There are also many temples and monuments throughout the village.
Nepalese food is a unique and mouth-watering fusion of two of the world's most famous cuisines – Indian and Chinese. You'll find curries, dals, breads, dumplings, noodles – all the dishes you've seen before, but with a twist like you've never experienced.
English teaching requirements in Nepal 
Because most positions in Nepal are voluntary, the requirements aren't as high as in other countries. Experience, certifications, degrees, and experience are not always required to teach here. This provides a lot of opportunities for new teachers, those without degrees, or even non-native speakers.
Non-natives: If you don't have a passport from the UK/US/IRE/CAN/AUS/NZ/SA, you can still teach English in Nepal, though for paid positions it would help if you have some previous teaching experience.
Teachers without degrees: As most teaching positions are on a volunteer basis, there aren't as many paid positions to go around. So while there aren't any fixed requirement to have a degree in order to gain a permit, it would certainly help to have one if you're aiming for a paid position.