Everything you need to know about teaching English in the land of the enigmatic Incas.
Peru is a country that always leaves a lasting impression on the people that visit or live there for a while. Its incredibly varied geography of coast, mountains, and jungle means that it is home to an astonishing array of different indigenous cultures, types of nature, culinary traditions and even languages. The capital, Lima, has all the modern conveniences you could ask for and is a fascinating cultural melting-pot, whereas the other cities each have their own unique traits.
While wages in Peru are lower than in many Asian teaching destinations, the country makes up for this with its low cost of living, and an unending variety of places and cultures to explore. Peruvians are very welcoming and friendly, and it's not uncommon to get invited over for dinner to someone's house just after meeting them.
Keep reading for all the facts you need to decide whether this could be your next destination to live and work as an English teacher.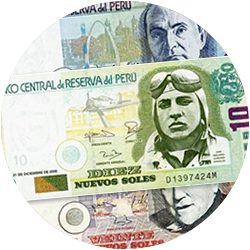 Wages
Wages
Teaching wages range from $450 – $2,000 USD per month.
This could seem low but the low cost of living and the country's cultural wealth make up for it!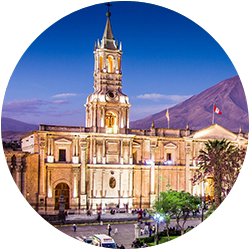 Lifestyle
Lifestyle
Teach in a large, modern city or teach surrounded by beautiful mountains or rainforest: Peru is a mega diverse country and you're sure to find a place to suit you.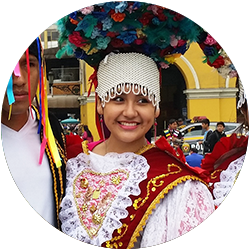 Communication
Communication
Almost everyone speaks Spanish, although some also speak another native language like Quechua. Younger generations increasingly speak at least some English which will help you get around.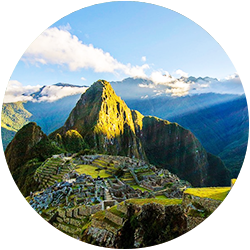 Climate
Climate
Most parts of Peru are generally warm from September to May, even during the rainy season which mostly hits the mountains and rainforest from December to February.
Wages for ESL teachers in Peru are almost as diverse as the country itself. It might seem at first that the wages are on the lower end, but when you take the low cost of living into account, it is still definitely worth it, and most teachers also manage to save at least a little each month.
This is largely split into the following tier system (wages displayed are after tax):

| Cities: | Public schools and language centers: | Private/international schools: |
| --- | --- | --- |
| Iquitos, Puno, Puerto Maldonado | $450 – $600 p/m | $500 – $700 p/m |
| Trujillo, Arequipa, Cusco | $500 – $650 p/m | $600 – $750 p/m |
| Lima | $700 – $900 p/m | $900 – $2,000 p/m |
It's clear to see that the capital, Lima, towers above the other cities with a potential for much higher wages. But you do need to consider that the cost of living can also be quite a bit higher there in terms of rent, transport, and food.
On the whole, teachers in Lima, Trujillo, Arequipa, Cusco have the potential to save 10-20% of their wages each month, depending on their salary and spending habits. It's also important to point out that teaching in Peru will be a unique experience because of its immensely interesting array of cultures, creating priceless personal experiences.
Where to teach English in Peru 
Peru boasts a vast range of natural and cultural settings, which is exactly what makes it a very interesting place to teach in. When asked about Peru, many people immediately imagine Machu Picchu, llamas and tiny mountain villages frozen in time. While Machu Picchu and the dozens of other archeological sites are amazing and must-sees, and the llamas and mountain village are a very real part of Peru, the majority of the population actually live in the capital and other main cities on the coast, and around 60% of its territory is covered by the Amazon rainforest.
In these different areas of coastal desert, giant mountains, and the humid jungle, there's a large variety of different climates. When choosing where you would like to work, you should consider the climate in order to select a place that suits you best. The cities on the coast are warm and humid all year round and quite hot during summer (December-February). The cities in the Andes mountains enjoy a moderate temperature all year round, with colder nights, especially in June and July. The mountains are hit by an intense rainy season from November to February, and so are the towns in the rainforest, but, unsurprisingly, here it is hot throughout the year.
Golden tip: Not many institutions necessarily recruit online and it might feel like the teaching opportunities are slim if you base this on online search results. If you can't find a suitable teaching position before your arrival, just make sure to plan for 2-3 months to apply at schools and institutes in person or through local contacts, which is how recruitment is most commonly done here.
Peru has a huge choice of destinations to call home. Here are some of the top picks:
The capital is located on the Pacific coastline and offers all the benefits of any capital city: a bustling nightlife, a plethora of cultural activities, and plenty of shops and restaurants. And to top it all off: the Pacific Ocean. The water might not be warm all year round but the beach offers a relaxing atmosphere and incredible sunset views of the ocean, pretty much in any season. This is also the city that offers the highest paid teaching positions and there is always enough work for good English teachers.
This is by far the most emblematic city of the southern Peruvian Andes and rightly so: its unique mix of ancient Inca vestiges, colonial architecture and recent international influences have made it an irresistible city that is buzzing with cultures old and new. There are a few large English language institutes and schools that are usually on the lookout for new staff, since so many of the city's inhabitants work in tourism and therefore need to speak English well.
Arequipa is a very likable city located in a dry part of the Andes in the south of Peru. It has the advantage of being in the mountains at a moderate altitude, yet also only 2 hours away from the beach. This city is a great combination of many of the benefits of a large city, whilst still retaining some of the cozy feel of a provincial town. It is also reported to have the best food in the south of Peru. There are several institutes and bilingual schools in the city that are constantly recruiting.
The giant of the Amazon, Iquitos, is the largest city in the Peruvian part of the Amazon rainforest, and is located in the north of Peru. It is literally right in the middle of the jungle, the only access by river or air. The Amazon rainforest is absolutely amazing if you don't mind the heat and the insects, and teachers that venture out there will have the chance to learn a great deal about nature and Amazonian cultures. There is a decent demand for quality English teachers in Iquitos.
Peruvian cuisine has triumphantly entered the spotlight in recent years, winning one culinary prize after the other, and considering its enormous variety of dishes and ingredients, this is absolutely no surprise. The great thing about Peruvian food is certainly its versatility: meat lovers and vegans alike will all quickly fall in love with Peruvian food.
English teaching requirements in Peru 
Requirements for English teaching positions in Peru vary as widely as the types of jobs available, since there are all sorts of establishments where you could teach, ranging from NGOs, small and large English language institutes, affordable private schools and top-end international schools. There is definitely a shortage of native or fluent English teachers, so whatever your qualifications or experience level, there will be a position for you somewhere. The best time to apply for regular schools is probably around October-November because the school year kicks off in March.
Many large schools and institutes will assist you in obtaining a working visa which is valid for a year at a time, and can then easily be renewed. However, this visa is difficult to obtain if the employer doesn't assist you in the process so make sure to ask about it during the recruitment process. It will most likely be necessary to get your foreign Bachelor's and/or Master's degree registered by SUNEDU, the Peruvian educational institution. In order to do this, you will likely need to bring your original degree certificate and transcript of studies certified with the apostille and subsequently get it translated in Peru into Spanish by a sworn translator as part of this process.
Non-natives: If you don't have a passport from the UK/US/IRE/CAN/AUS/NZ/SA, you can still get a fully legal work permit in Peru! Some of the more prestigious private/international schools might not accept you, but there are still plenty of schools which accept fluent non-native teachers.
Teachers without degrees: To teach at international schools and universities you'll usually need a degree (with a preference for education-related degrees, including masters degrees). However, many public schools and language centers don't require degrees if you have a TEFL certificate and can demonstrate your skills to them.