Teaching English in Poland
Everything you need to know about teaching English in Europe's rising star.
Since joining the EU in 2004, Poland has seen its economy boom. Its growing ties with the rest of Europe and the world means demand for English speakers is rising year by year. So, there are jobs galore for English teachers and wages are on the up. Historic cities, lively nightlife, and varied landscapes from the Tatra mountains to the Baltic sea make Poland an ideal place to teach English. Read on to learn more about the country and how you can get started teaching there.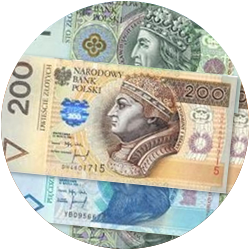 Wages
Wages
Earn between 3,400 – 7,000 PLN per month.
(That's $900 – $1,800 USD)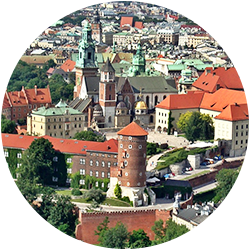 Lifestyle
Lifestyle
Choose from historic Krakow, booming Warsaw, or a small mountain town. Anywhere you go in Poland, you'll be welcomed.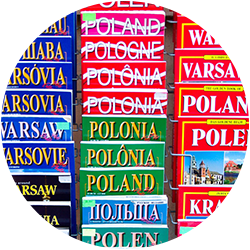 Communication
Communication
Polish – unsurprisingly – is the most spoken language. Most young people, especially in the cities, speak at least some English.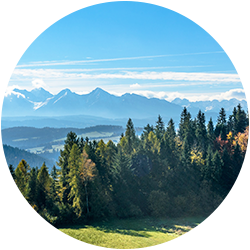 Climate
Climate
A typical central European climate of hot summers and cold, snowy winters. Bring your swimsuit and your skis!
Wages in Poland are not the highest in the world, but with a low cost of living its possible to have a very good life and even save a little.
Wages don't vary too much around the country, apart from in Warsaw where you can expect to earn quite a bit more, especially if you get a job in an international school rather than a language school. Some employers will provide accommodation for free, especially at the lower end of the salary scale. You would typically teach 20-30 hours per week, and might be paid by the hour or have a fixed monthly salary.
| Location: | Class types: | Wages: |
| --- | --- | --- |
| Warsaw | Private language school | 8,000+ PLN p/m |
| Warsaw | International school | 6,000-7,000 PLN p/m |
| Other cities | Private language school | 3,400-5,000 PLN p/m |
Accommodation, transportation, food and drink, and other basic living costs are fairly low, so it's certainly possible to save between 500 – 1,500 PLN per month depending on your lifestyle.
Where to teach English in Poland 
English is a compulsory subject in schools in Poland so, even in small towns, there are people looking to learn English. That means you can work anywhere, from the deep forests of eastern Poland to the buzzing capital of Warsaw.
Here are some of the most popular places to teach English:
As Poland's capital and it's largest and wealthiest city, Warsaw has a large expat community. But, with a rapidly growing population, the teaching market is far from saturated and jobs are plentiful.
There are many private language schools in Warsaw and you can teach anyone from kindergarteners to CEOs of international companies. There are also opportunities to teach in international schools in Warsaw, where the pay tends to be a bit higher and there are more benefits, such as paid holidays. One thing's for sure, teaching in Warsaw will never be boring.
More historic and – let's be honest – more beautiful than Warsaw, Kraków is a favorite spot for expats in Poland. This makes it a bit more difficult to get reliable work with a decent school because there's just so much competition, but with a little research, Kraków can be paradise for English teachers.
The entire old town is UNESCO listed, and Kazimierz, the former Jewish district is a hipster enclave to rival any in Brooklyn. And, the city is just an hour's drive from the mountains where you can hike in the summer and ski in the winter.
Gdańsk was at the forefront of the Poles' struggle against communist rule, and it continues to be one of the more liberal cities in Poland. It was beautifully rebuilt and faithfully restored to its former glory after being almost completely destroyed during the Second World War.
It's now one of Poland's fastest growing cities and is attracting businesses from around the world, which means the market for English teachers is wide open. On the Baltic Sea, Gdańsk has everything you could want in a big city but it's easy to escape to the quiet of the sandy beaches of northern Poland.
Don't come to Poland hoping to lose weight! Traditional Polish cuisine has an emphasis on butter and cream, meat and potatoes, and big portions. Here are some must-tries when in Poland.
English teaching requirements in Poland 
What you'll need to teach English in Poland varies depending on your citizenship, but there are some basic requirements.
Non-natives & teachers without degrees: Not all schools will require you to have a degree, or to be a native speaker. But, you should exercise a bit of caution with schools that don't have these requirements – the pay is likely to be low, and the working environment less… predictable.
Non-EEA citizens: Non-EEA citizens will need to arrange for a visa or permit to work in Poland. Most citizens of the US and other English speaking countries apply for a temporary residence permit and work permit combined. In order to do this, you need to first find an employer and sign a contract with them. The length of your temporary residence permit will depend on the length of your contract, and will be for a maximum of 3 years. You apply for the permit at the local Voivode office. It costs 440 PLN, plus 50 PLN for the residence card. The process should be simple and you will most likely get help from your employer.