Teaching English in Portugal
Everything you need to know about teaching English in the land of of sun-kissed beaches and magical medieval castles.
It's no coincidence that Portugal is wildly popular with teachers, seeing as this southern European country is an incredibly likeable place with amazing food, friendly locals, and picturesque cities that seem to have been transplanted from some distant past.
The capital city of Lisbon reaches just over half a million inhabitants, a size which allows it to retain a large dose of small-town charm, whilst boasting all of the modern conveniences that one would expect in a major city. The other cities and towns are no less charming and interesting, whether they're also located on the coast or the rolling hills inland.
Keep reading for all the facts you need to decide whether this could be your next destination to live and work as an English teacher.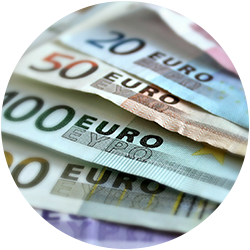 Wages
Wages
In Portugal an English teacher can earn about $800 to $1500 a month – giving a high quality of life with a low budget.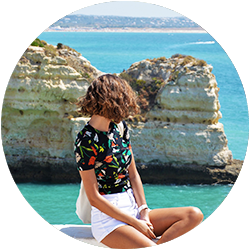 Lifestyle
Lifestyle
On the coast or inland, any city or town in Portugal is bound to entice you, because all of them are set in picturesque surroundings.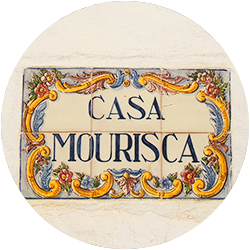 Communication
Communication
Portuguese is the official language spoken here. The general level of English isn't that high, which is exactly why they need more English teachers like you!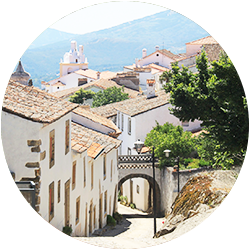 Climate
Climate
Portugal stays warm and sunny almost year-round, with the ocean water at its many beaches boasting the perfect temperature.
Wages for ESL teachers in Portugal come in at the lower end of the scales, but taking into account that the cost of living here is much lower than in many other European countries, you can certainly cover your costs and put away some pennies for future plans too when you teach here.
The range of wages is split into the following two tiers (wages displayed are after tax):
| Cities: | Language schools: | Private K-12 schools: |
| --- | --- | --- |
| Lisbon | $900-$1,300 p/m | $1,000-$1,500 p/m |
| Porto, Coimbra, Braga, Faro | $800-$1,000 p/m | $1,000-$1,200 p/m |
It's clear to see that the capital, Lisbon, has increased earning potential, but bear in mind the capital also has a slightly higher cost of living, especially in terms of rent, so you might choose to share accommodation with someone else.
Generally, teachers in both tiers are able to save 10-15% of their wages a month, depending on their salary and spending habits.
Where to teach English in Portugal 
It could be tough to take a final decision on where to start teaching English in Portugal because one city is more picturesque than the next, and pretty much all of them enjoy a warm climate except for winter.
Our advice? If you're an absolute beach lover, choose a city on the coast like Lisbon or Porto, and if nature and a calmer mountain vibe is your thing, Coimbra and Braga are excellent options for you.
Here are our top picks for new teachers in Portugal:
The coastal capital of Portugal manages to be both stately and cozy and has a bustling cultural scene, great restaurants and fun nightlife options.
This is also the city that offers the largest variety of teaching positions with somewhat higher wages.
Coming in a close second, colorful Porto is home to just as much impressive architecture and charm as Lisbon, but boasts some of its own regional traditions such as the delicious francesinha dish.
Fortunately, there are numerous ESL teaching positions here too.
This inland city is known as the "city of the students" because of the important University of Coimbra that has existed for over a whopping seven centuries. A pleasant medium-sized city with beautiful medieval architecture that just doesn't get old: what's not to like?
Another pretty Portuguese gem, this time in the hills, the city of Braga could be your next English teaching destination. It is a major hub of activities for northern Portugal, which also makes it a good place for ESL teaching positions.
As a Mediterranean country with 1,115 miles (1,794 km) of coastline, it should come as no surprise that fish and seafood are the staples of Portuguese cuisine.
But it doesn't stop there, since delectable sausages, stews and soups are also very well-represented, which you can choose to accompany with one of the many local wines on offer.
English teaching requirements in Portugal 
Requirements for English teachers in Portugal will depend on the type of teaching position you are looking to obtain. These largely fall into two categories: language institutes and private K12 schools. Both of these institutions require a TEFL certificate, and K12 schools usually also require a Bachelor's degree. To teach at a public school in Portugal you'd need a Portuguese Bachelor's degree in education or get your foreign degree recognized by the government, so this is a much less common avenue for TEFL teachers to take.
On the whole, it is not a crazily competitive market, which might suit less experienced English teachers. The school year starts in September, so you can start applying for regular schools from around April, whereas language institutes often recruit throughout the year. There are also a number of summer programmes which run from July until August: a perfect opportunity for those who want to spend their summer in a beautiful sunny spot without breaking the bank (and actually ending up with some extra savings!).
EU citizens are allowed to work within the country without having to request a working visa, but they do have to apply for a social security number from the government. This is a routine operation which isn't overly complicated. Non-EU citizens need to get a working visa first by finding an employer who is willing to sponsor and support them through the application process. Bear in mind that this process could take up to several months.
Non-natives: If you don't have a passport from the UK/US/IRE/CAN/AUS/NZ/SA, you can still work in Portugal, though they do have a preference for native speakers.
Teachers without degrees: Schools of all kinds in portugal usually require a degree (in any subject, but with a preference for teaching), but it can be possible to find positions there without having a degree if you have EU citizenship. Your best chances would be with private language centers.