Teaching English in Qatar
Everything you need to know about teaching English in the land of beautiful contrasts.
Qatar is a tiny country which has experienced rapid growth and development in the past decade. Teachers who secure a job in this oil-rich county will find various cultures and traditions all brought together within the modern, cosmopolitan capital city of Doha. From deserts, to bustling city life, to quiet beaches and mangroves, Qatar truly is a country of contrasts.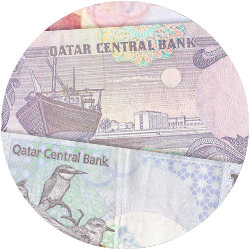 Wages
Wages
Earn between 9,000-16,000 QAR (Qatari riyal) per month.
(That's US$2,000-$4,500!)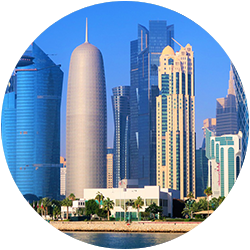 Lifestyle
Lifestyle
Qatar is a great country to live in if you want to earn a high salary while living in a multicultural expat community.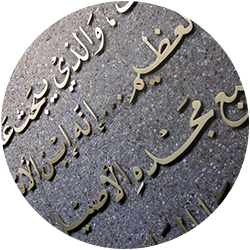 Communication
Communication
Arabic is the official language but English is widely spoken by locals and expats of all kinds.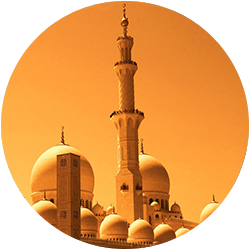 Climate
Climate
Qatar is very hot and dry throughout most of the year.
Teachers who are looking to earn a comfortable salary will not be disappointed when teaching in Qatar. Those with at least a bachelor's degree, teaching certificate, and English proficiency can expect to earn between US$2,000-4,500.
Acquiring a position can be competitive, but highly qualified teachers can expect to have their housing, flights, transportation to/from school, health insurance, and often a settling-in allowance (US$500-$2,000) completely paid for by the school.
Although schools usually prefer certified teachers, those with a Bachelor's degree and a reputable TEFL certificate can still find a teaching position in certain schools if they are willing to do a bit of research.
English teachers are in high demand in Qatar since the country is made up of 85% expats from other countries and English is the official language of business. English teachers can find employment by teaching in language centers or by offering private lessons. Teachers who specialize in a specific niche, such as Business English or English for Medical Professionals, can typically charge higher rates.
| Class type: | Wages: |
| --- | --- |
| Elementary and secondary schools | $2,000-$4,500 p/m |
| Language centers | $2,000-$3,000 p/m |
| Private tutoring | $30-$50 p/h |
Teachers who secure a teaching position in Qatar not only receive a very generous tax-free salary, but they also have the potential for saving US$500-$1,000+ each month. Rent is the largest expense one might have, so choosing a school that provides housing or an allowance is important. Groceries, clothing, and electronics are tax-free and transportation is relatively cheap, so the saving potential is quite high here.
Where to teach English in Qatar
Qatar is a small country that is mostly made up of expats and the capital city of Doha is where most teachers will live and work. This tiny county has an expat community that tends to be very tight-knit and welcoming.
The city of Doha has many malls, shopping centers, restaurants, and all the amenities one would find in a Western country. It will likely continue to grow and develop over the next few years as it prepares to host the 2022 World Cup.
For those looking to escape the city, desert safari trips can be arranged as well as kayaking in the Al Thakira Mangroves. For the inevitable hot summer days, Doha has several beaches and waterparks that can be enjoyed. Some of the most popular attractions in Doha include shopping in the Souq Waqif, walking along the Doha Corniche, and attending sporting Events.
Although Qatar has experienced an influx of expats over the past decade, food has remained an important part of Qatari culture and has been relatively unchanged.
Let's take a look at some of the most traditional foods cooked by locals in their homes and restaurants.
Don't worry if you don't fancy any of the local specials. You'll still find all your favorite fast food and international restaurants in Doha.
English teaching requirements in Qatar
Teachers with at least a bachelor's degree, 2+ years experience, and a teaching certificate from their home country will have the best chance at securing a position in a school. Qatar might not be the easiest place to start out in if it is your first year teaching, but obtaining a reputable TEFL certificate along with experience teaching in another country can help put you in the right direction.
Teachers are usually interviewed and hired in their home country and the school is responsible for obtaining your Residence Permit. Once you arrive in Qatar, the school will give you a temporary visa which will get converted to a Work Residency Permit. This process takes around 1 month and you cannot leave the country during this time.
Non-native teachers: If you do not have a passport from the US/CAN/UK/IRE/AUS/NZ, you can still get a teaching job in Qatar if you have a teaching certificate from one of these countries and can demonstrate English proficiency.
Teachers without degrees: It's extremely difficult to find a position in Qatar without a degree. If you don't have one then you might want to consider a different destination.