Teaching English in Russia
Everything you need to know about teaching English in the biggest country on Earth.
Living in the biggest country in the world is definitely something to consider if you like extremes, adventure, culture and things a little less obvious.

If that's you, you might be surprised to hear what Russia has got to offer you. Teaching English is in demand, so don't worry about that job. Instead, get ready to experience a lifestyle you've never lived before in this mysterious land.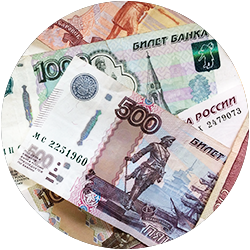 Wages
Wages
In Russia an English teacher makes about $1000 to $1500 a month, sometimes more or less depending on the job.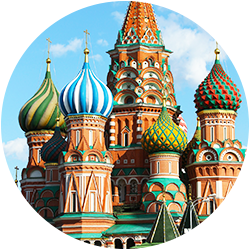 Lifestyle
Lifestyle
Russia is fun! Clubs, music, food and of course lots of culture will keep you occupied and excited to go out and explore.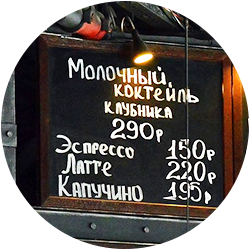 Communication
Communication
Not many people speak English and Russian is one of the most difficult languages to learn, the alphabet is possibly even harder to master.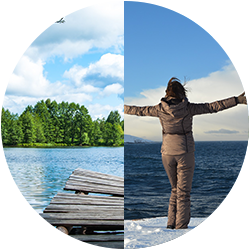 Climate
Climate
Generally warm and dry summers and of course famously cold winters with temperatures below -30°C not being an exception.
English teachers in Russia get paid based on experience, qualifications and the position they're taking. While there are lots of positions for newly-qualified teachers, access to higher-paid positions will require a bit of experience.
Here's a run-down of how the market looks:

| Class type: | Wages: |
| --- | --- |
| Private schools | $1,000-$1,500 p/m |
| International schools | $1,500-$2,500 p/m |
| Universities | $1,500-$2,500 p/m |
| Private tutoring | $10-$30 p/h |
Teachers can generally expect to make at least $1,000 a month, and that's with little/no experience. Private language schools sometimes come with extras like housing and airfare, which can save you a lot of money, but it's not always the case – so be sure to check when discussing with potential schools.
If you have a few years of teaching experience, or a degree related to teaching, you could consider working for an international school or university. These options pay more, but expect teachers to put in more hours of work each week.
Aside from teaching children and teenagers, there's also a rather large market for teaching English in a corporate environment as many Russian adults want to improve their English so that they can do more business abroad.  You'll find private language schools which cater to adults and children, and private tutoring can be a good option to further supplement your wages.

When you live in a big city like Moscow or St. Petersburg, a large chunk of your salary goes to rent. Prices for a meal outdoors aren't as cheap in Asia, but not crazy like Europe either. Shopping at local markets can save you money and public transport isn't expensive.

Where to teach English in Russia 
Russia is huge, with a wide range of environments to teach in. However, not all places are popular with teachers, and some smaller towns/cities have reputations for being more challenging to live in. 
If it's going to be your first time visiting Russia, we'd recommend sticking with one of the major cities as you're more likely to find a good job and live a comfortable life.
Here are our top picks for new teachers in Russia:
Opportunities for English teachers in the capital city have been increasing, and so is the stream of teachers that actually move there. The result is a growing expat community – meaning lots of opportunities to make friends. Many Russians still don't speak English but in Moscow, you'll easily find people to talk to.

One thing you don't have to worry about when you're in Moscow is getting bored. The city is rich in culture, art, museums and beautiful places to visit. Exploring the food scene is another adventure on its own and is guaranteed to keep you occupied throughout your stay. Finally, the weather and its extremes will provide some excitement too. Snow fights in winter are guaranteed and when warmer weather returns to the city you will enjoy it even more.

The second largest city is another great choice for those new to life in Russia. With a population of 5 million, it's not too difficult to find a crowd that wants to learn English.

Everything you need is right there. A harbor, exciting European and Scandinavian cities nearby, and plenty to do locally. Let this imperial capital put a spell on you and make you feel at home yet at the same time excited to get out and do stuff.
You'll find beautiful canals with charming bridges perfect for long strolls, the world famous palaces of course and even beaches for those wanting to relax on warm summer days. It's all possible here.

It's also a place where you can experience all the seasons of the year at their best. Long summer nights in summer, and by long we mean the sun hardly even sets during these days, and everything covered in a soft layer of white snow in winter for a perfect fairy tale feel.

Education plays a central role in this city, which is also known as the third capital of Russia. Many Russian top universities call Kazan home and so can you. Where you find a focus on education, you also find plenty of private language schools and lots of opportunities for tutoring.
European and Asian culture come together in Kazan, resulting in a unique scenery of minarets and churches. If history is your thing, then you're sure to love life here. The city is located in the South-West of Russia and built on the banks of the Volga and Kazanka. Expect long winters, but also warm and dry summers. City life is bustling with culture and music and many festivals are held throughout the year.

Can't picture Russian food? You're in for a surprise because many delicacies can be found within the borders of this huge country. Russia is anything but tropical, but that doesn't mean the cuisine is any less exotic than other places around the world and trying your first dishes will definitely be an adventure.

English teaching requirements in Russia 
Teaching in Russia requires you to take care of a few things before you can actually get started. A visa is one of them and if you don't have a teaching certificate, it's time to get one before heading up north.
A visa is required to work legally in Russia. Get hired and your future employer will assist you with all the paperwork and application process. An HIV blood test is one of the requirements and the results are only valid for three months.

Non-natives: If you don't have a passport from the UK/US/IRE/CAN/AUS/NZ/SA, you can still work in Russia, though they do have a preference for native speakers.
Teachers without degrees: International schools and universities almost always require a degree related to education or the English language. If you don't have a degree you can still legally work in Russia, but you'll want to aim for private language schools.