Teaching English in Singapore
Everything you need to know about teaching English in singular Singapore
.
This unique city-state which has enjoyed a dizzying development over the last few decades is a very popular place for English teachers due to its competitive salaries, tropical climate, and well-organized city life which is brimming with cultural details from different parts of Asia.
Keep reading for all the facts you need to decide whether this could be your next destination to live and work as an English teacher.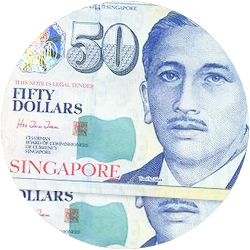 Wages
Wages
You can earn between $2,000-$5,500 USD a month teaching English in Singapore – making it one of the most attractive places to teach in Asia.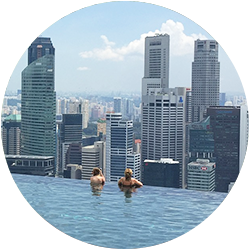 Lifestyle
Lifestyle
This city is for you if you are a high achiever that is passionate about challenging yourself and your students.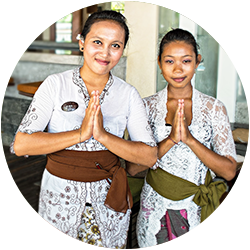 Communication
Communication
Singapore has four official languages (English, Mandarin, Malay, and Tamil) with English being used for business and government interactions.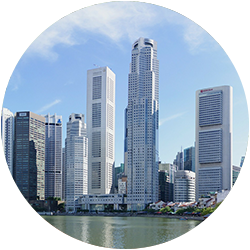 Climate
Climate
Singapore is in the middle of the tropics and enjoys a hot, humid rainforest climate all year-round with temperatures ranging from 77 to 95 °F (25 to 35 °C). 
Singapore is one of the most sought-after places for English teachers, and its attractive wage packets are certainly part of this appeal. Wages are highly dependent on the type of teaching position, where more experienced teachers and those with a Bachelor's degree in Education have access to the highest paid positions at private primary and secondary schools.
This is a breakdown of potential earnings for different types of teaching positions in Singapore:
| Class type: | Wages: |
| --- | --- |
| English language centers and kindergartens | $2,000-3,500 p/m |
| Public K12 schools | $2,500-4,500 p/m |
| Private and international K-12 schools | $3,500-5,500 p/m |
| Private tutoring | $10-$30 p/h |
It's worth noting that Singapore isn't the cheapest place to live, especially in comparison to some other countries in Asia, but it is still certainly possible to save since income taxes are extremely low (around 2%), transport and fresh food can be found cheaply, and there is a range of accommodation options available that include modern, clean apartments at an affordable price. If you're lucky, you might even land a job at a school that offers a health care package, an accommodation stipend and even return flights to and from your home country. Taking all of these factors into account, it's possible to save up to 20-40% of your wages a month.
What to see while teaching in Singapore
This small, tropical city-state is incredibly modern and offers all the perks of living in a city, including great restaurants, shops and cultural events, but luckily there is more to Singapore than just the city. It's actually a collection of 63 islands, so there are many natural areas and beaches to explore beyond the city borders which are easily reached with public transport or even cycling.
These are some of the indispensable attractions for teachers living in Singapore:
Also known as the Malay-Muslim quarter, this is a neighborhood that you will visit over and over because of its perfect mix of shops and restaurants in restored shop houses that are part of the cultural heritage of the modern city-state.
There couldn't be a place more representative of Singapore than Gardens by the Bay: a beautifully designed man-made park that has integrated nature and technology in an incredibly balanced manner. The Supertree light and sound show at nights is practically out of this world.
Lest we forget: this is a city on a tropical island that's surrounded by beautiful beaches, so we mustn't forget to actually enjoy them! Palawan Beach on Sentosa Island is one of many picture-perfect places to unwind and relax on the weekends and days off.
This is a unique route perfect for hiking and biking that follows an old railroad from Malaysia which closed in 2011. When you need a breath of fresh air, just enter at any of the several access points along its 15 miles (24 km) and take in the beautiful surroundings on foot or by bike.
With such an interesting mix of cultures, it comes as no surprise that Singaporean cuisine is also a cocktail of dishes hailing from different countries in Asia.
Being a modern, metropolitan city, there are a lot of top-end gourmet restaurants available for you to make your way through savoring the unending array of foods to try, but the best thing is that you can also spend as little as $3 for a delicious freshly prepared meal at one of its famous hawker centers.
English teaching requirements in Singapore 
The requirements for English teaching positions in Singapore depend greatly on the type of school you are applying for.
English language institutes will typically require a Bachelor's degree in any subject and a TEFL certificate. To teach at a primary or secondary school, whether public or private, you will need to have a teaching degree or a degree in the subject you'd be teaching.
Singapore is a very popular place for foreign teachers and there are usually dozens of applicants for one single teaching position, so expect to face some fierce competition during the application process.
The best time to apply for K-12 schools is probably from September to November as the school year starts in January. Language centers offer courses year-round and can be approached at any time of the year.
This is a highly organized city-state and teachers are strictly only allowed to work when in possession of a work permit known as an employment pass. Luckily, the employer will invariably take care of the process of applying for the employment pass for you once you have officially been offered the position.
Non-natives: If you don't have a passport from the UK/US/IRE/CAN/AUS/NZ/SA, you can still work in Singapore, though they do have a preference for native speakers.
Teachers without degrees: Unfortunately you will need a degree to teach English in Singapore, and many schools specifically require education-related degrees to even get your foot in the door.