Teaching English in Cambodia
Everything you need to know about teaching English in the land of the kingdom of wonder
Cambodia is well known for its ancient temples, red-robed monks, and lush waterfalls, but it is also an up-and-coming destination for the ESL industry. While the wages aren't the highest around, it still has a lot to offer: classroom experience, breathtaking monuments, and a distinctive culture rooted in traditional Buddhist philosophy and practice.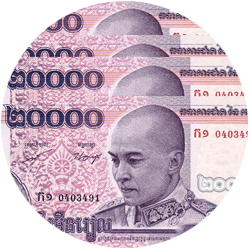 Wages
Wages
Earn between $900-$1,500 per month.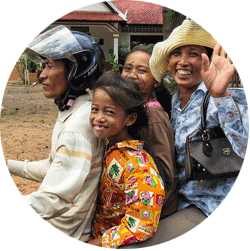 Lifestyle
Lifestyle
A great place to teach if you live for the unexpected, both calm, laid back, and chaotic at the same time.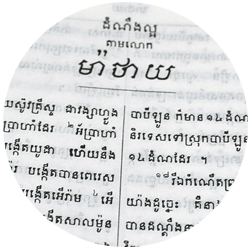 Communication
Communication
Khmer, with some Vietnamese and English.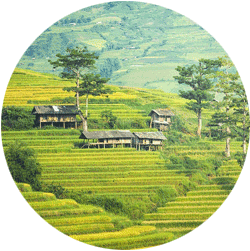 Climate
Climate
Warm all year round with both dry and monsoon seasons.
Inexperienced teachers can expect to be employed by private schools or private ESL academies and both will pay $1,000-$1,400 dollars on average per month or $1,200 on average, with jobs in the capital Phnom Penh on the high end of the scale with tourist-heavy destinations like Siem Reap middling and Sihanoukville on the lower end.
| Positions: | Wages: |
| --- | --- |
| Private schools, ESL academies (Phenom Pehn): | $1,200-$1,500 p/m |
| Private schools, ESL academies (Elsewhere): | $1,000-$1,300 p/m |
Throughout the country these salaries are taxed about 15%. While there are a few public school jobs, most are with international schools and require qualifications like teacher certification and experience. A TEFL or TESOL certificate or a year or two of experience can draw a higher salary at many private institutions, potentially garnering earnings up to $1,500 per month. Cambodian schools have 25 days off in the official calendar, and most teachers who are paid hourly will not be paid for those days, so need to budget accordingly.
Where to teach English in Cambodia
Cambodia is a developing country, with much of its land being covered in thick jungle, or being used for agricultural purposes. However, there are still some great cities and towns around the country which you can find teaching work in.
Here are some of the most popular destinations for teachers in Cambodia:
Siem Reap is the picture people have in their heads when Cambodia is mentioned, and the picture is usually of the Angkor Wat complex.
The entire town is often perceived as little but a multi-lane gateway full of markets leading to temples. And while it is exactly this, there is much more to life there than the shadow of large root systems eating through carved stones.
Siem Reap has become very fashionable, with beautiful handcrafts made at local silk farms, an incredible circus, very fine restaurants, and relaxing spas, dotting the perimeters of the UNESCO site. Teachers can take advantage of living in a tourist mecca and splurge on a bit of the high life after hours.
Phnom Penh has had a reputation for being a little bit dirty and seedy, but in recent years it has also gained a reputation for chicness, albeit a gritty sort of chic. Sure if you drive a motorbike around (and you will) you will not make it very far without a thin coating of mixed dirt/dust and a barrage of strong smells and traffic noise, but it will all play as background to the feeling of your own awesome aliveness.
The loud market bartering and frantic pedestrian crossings subconsciously signal to you moment by moment how well you are doing at surviving and thriving. The food in the city also packs a wallop for the senses, and the whole culture of the city has become centered around its genius cafes and classy restaurants. It is recommended for anyone who likes a bit of a rush in daily living.
These two very laid back coastal areas are perfect for laid-back lifestyle lovers. They both have brilliant beaches and ferry access to islands.
Sihanoukville is the access point for Koh Rong, one of the most beautiful islands on earth, which while not a tourist secret anymore, is relatively unspoiled. Kampot is the departure point for Rabbit Island, which is also exceptionally beautiful. There are other smaller islands in each group to discover over weekends with friends. There will be seafood dinners, moonlight parties, and hammocks.
Of the two Kampot can be a bit more relaxed and attract a slightly older crowd, while Sihanoukville tends to bring in younger backpackers, but of course both attract just about everybody. As jobs are harder to come by in both areas, timing of job announcements may make the decision between the two for you. Expect the pay to reflect the privilege of living in the scenery. Also, bring lots of mosquito repellent and coconut oil, for the native sand flies.
Whether it's spicy or sour or citrusy or creamy, Cambodian foods favor strong and complex blended flavors. A usual meal will probably include a bit of soup, rice, vegetables and fish or beef. Here are some must eat meals:
English teaching requirements in Cambodia
As with other Southeast Asian countries, it is much better to begin the search for jobs once on the ground in the country. Most Cambodian schools will be looking to hire in person, so potential job seekers should plan to move to the country or budget to travel for a brief period to find a placement that suits them. Though a bachelor's degree is not required, it can be helpful for some of the higher paying jobs.
Non-natives: If you don't have a passport from the UK/US/IRE/CAN/AUS/NZ/SA, you can still legally work in Cambodia.
Teachers without degrees: You can also teach English in Cambodia without a degree! While higher paid positions may have preferences for teachers with degrees, it's not a fixed requirement in order to gain a work permit.