Teaching English in Japan
Everything you need to know about teaching in the Land of the Rising Sun.
Japan has drawn in English teachers for decades with its ancient culture, diverse and glorious nature, and neon-blazing mega-cities. Whether you want to spend your off hours in an onsen in a small town, a shrine with in-dwelling monkeys, or a trendy club in Shibuya, read on to learn more about the possibility of landing the job that will get you there.
Wages
Wages
Between $1,700-$2,800 per month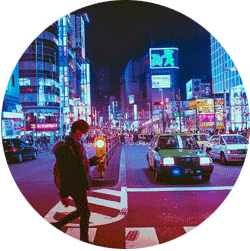 Lifestyle
Lifestyle
Choose between a bustling metropolis which never sleeps or a laid-back life off of the main island.
Communication
Communication
Japanese, with some English spoken by younger generations.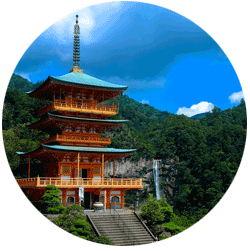 Climate
Climate
Hot summers and cold winters with plenty of snow for skiing!
Entry level wages in Japan have remained stable for some years, and are fairly similar regardless of location or whether the school is a government public school or private eikawa (conversation school).
The three largest private industries (eikawas) are ECC, Gaba, and Aeon, and they advertise heavily. The most popular public K-12 school placement mechanism is the JET program (though positions as an ALT or assistant language teacher can be applied to directly), which is a popular route to take in approaching opportunities in public schools across the country.
| Position: | Wages: |
| --- | --- |
| ALTs in public schools | 200,000-250,000 yen p/m |
| Eikawas | 250,000 yen p/m |
| JET program | 280,000 yen p/m |
| International schools | 250,000-500,000 yen p/m |
| Universities | 300,000-600,000 yen p/m |
If you have found a job through any of these recruitment methods at an Eikawa, a public school, or a kindergarten, you can expect your wages to start around 200,000-250,000 Yen per month, with opportunities for enterprising teachers to organize private lessons to augment salary (3,000 yen per hour). While base salaries tend to be very similar, working conditions and lifestyle may differ dramatically among these options and between cities and more remote towns.
International Schools may offer higher salaries to those with some experience or a teaching credential. The most highly sought-after jobs in the country are university teaching positions, which often pay very generous salaries. Most of these will be a reward for those willing to earn a master's degree and gain competency in speaking advanced-level Japanese, or of marrying a local with some family connections.
Overall, Japan offers some of the most competitive wages in the region, and despite high cost of living in the cities, most teachers are still able to save several hundred of dollars per month. On top of the good salaries, the quality of life is also a huge advantage, with Japan having famously good transport, a clean environment and great public services.
Where to teach English in Japan
When you say 'Japan' most people will associate it with one of two things: the mega city of Tokyo, and the majesty of Mount Fuji. While that's true, there's also a lot more to offer than these two icons of the East.
Here are some of the most popular teaching destinations in Japan:
Tokyo:
When most people think Japan they think Tokyo, when some people have this thought it becomes a fantasy, and in a few people this fantasy turns to obsession. If obsession levels have been reached then it is unlikely that that person will find any other placement satisfying and the road-that-must-be-taken becomes Tokyo. If this is you, identify it quickly. If you know you will feel absolutely at home inside a pinball machine, a freaky fashion house, or an apocalyptic landscape you can only see from a drone's perspective, then all signs point go. Just be aware that this dream is a collective vision, and you might have some stiff competition for the best positions. That said, the city is huge and jobs quite numerous, so you can expect to find something, even if it's not your first choice. Cost of living will also be higher, though it can be easy to find cheap and wonderful things to do, even in the most uber-swanky and busy districts of Shibuya, Shinjuku, or Harajuku.
Osaka:
If Tokyo is already the future, Osaka is the now. You can feel all the vibes of super-urban Japan without so much of a price leap. This is also the city where everyone wants to eat all the time, so if you adore octopus balls and udon noodles with tofu, you will love your life. For those prone to homesickness Osaka is your best bet, as there is a lot of Anglophilia going on. Head to Amerika-mura (what could be more homey than a shopping spree in a part of town called American village?) or the nearby Universal studios Hogwart's castle to ground yourself in the familiar, before venturing out again to Dotonburi, Namba, or Umeda for restaurants and nightlife. It is impossible to regret Osaka taking in the skyline view in the Umeda Sky Building. There is plenty to consume here.
Nagoya:
This is the city that makes cars work and gamblers gamble. Toyota, Honda, and Mitsubishi are all here and that game you see played absolutely everywhere called pachinko (basically pin ball) was also created and manufactured here. Nagoya is smack dab in the middle of Honshu island and well connected to the rest of Japan's larger cities and holiday spots by rail, so it may be an ideal choice for teachers hoping to see many destinations during their stint. Aside from the obvious fit with car aficionados who can see Toyota's automobile museum, or gamblers who can try to hit it big, the city would suit those who appreciate a more laid back, albeit productive and structured, ambiance.
Kyoto:
If you love history and watching seasons change, or you cried while re-watching Memoirs of a Geisha multiple times, then Kyoto is your dream. Kiyomizudera, Kinkakuji, Arashiyama and the Fushimi Inari Shrine will fascinate you every day, even in a sea of tourists who come with the Spring blossoms or Fall colors. It may be a bit more difficult to find openings given its gemlike qualities and cozy size, but they do come up.
Sapporo: 
If you are a Winter lover then head to Hokkaido. Sapporo is a winter lover's paradise and snow is all over about five months out of the year. The city is also much cheaper than Tokyo with equally near-infinite options of things to do and buy. Though there are fewer jobs than some other destinations, there are still many private schools and ALT positions that can be applied to directly in peak hiring seasons.
Japan might well have the most iconic and best-known cuisine in Asia. However, from our experience we can tell you that no matter how good that sushi restaurant is in your home city, it's nothing compared to the real deal – and twice the price!
Real, authentic cuisine in Japan is a way of life, and is taken very seriously. Every step of the journey, from the boats and fields to the plate in front of you has been repeated down family lines over hundreds of years. Here are some of the dishes to look out for:
English teaching requirements in Japan
As with most destinations in Asia, you should be from a native English-speaking country and have a bachelor's degree in any subject to qualify for a work visa. Though a TESOL or TEFL certificate is not a strict requirement, it is very helpful in competitive markets and can open doors to higher salaries.
Non-native speakers: If you don't have a passport from the UK/US/CAN/IRE/AUS/NZ/SA, you can still legally teach English in Japan. You can apply to teach through the JET programme, which is a government programme in Japan responsible for hiring teachers for public schools in Japan.
If you don't meet all these requirements, check out our blog post on tips, or get in touch to find out what other opportunities are available to you.