Teaching English in Korea
Everything you need to know about teaching in the land of the Morning Calm
So you've heard about the savings potential and quality of life in Korea? Fantastic! This destination is worth all the buzz as it combines safe, fun, and fascinating cultural and nightlife opportunities in its cities with spectacular natural diversity.
It's delightful for campers, hikers, foodies, singers, dancers, cherry blossom lovers, swimmers, non-swimmers, nudists, never-nudes, board game enthusiasts, the sober high-on-lifers, and those who wish to bring their own beer to baseball games. In Korea, you will be spoiled for options, not only in teaching positions, but in lifestyle choices: where to travel, what to eat, who to schmooze with, and generally how to keep yourself entertained.
Read on to get some ideas and plan your own Korea year (or two).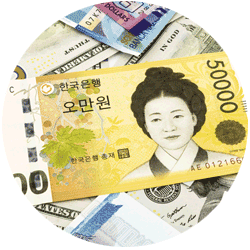 Wages
Wages
Depending on experience, you can earn between $1,500-$2,500 per month.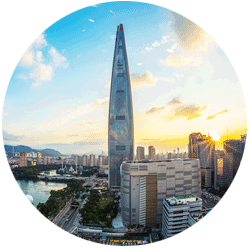 Lifestyle
Lifestyle
Live on the cutting edge of fashion and culture in Asia. Life here can be fast-paced, but you'll never be bored.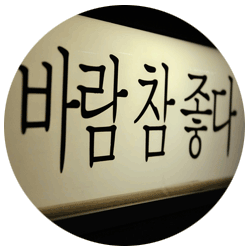 Communication
Communication
Korean is the official language in Korea, but you'll also find limited English spoken by younger generations.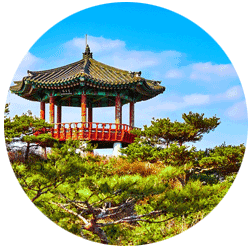 Climate
Climate
Looking for four seasons like those at home? Korea might be for you. Snowy in winter, fresh in spring, warm in summer and beautiful in fall.
The decision to teach in a private or public school will depend on your preferences. Wages hold consistent among schools, and at either you can expect to earn $1,800-2,500 per month. The cost of living can still be relatively low, and depending on your habits and lifestyle requirements will only set you back $500-1,500 a month even in the more expensive locations like big city Seoul or paradise island Jeju.
| Positions: | Wages: |
| --- | --- |
| Language schools | $1,800-$2,500 USD p/m |
| Public schools | $1,500-$2,300 USD p/m |
As a bonus, accommodation, flights to and from your assignment, utilities, and other basic living expenses are often paid for by the school, so most of your salary will stay in your pocket.
Korea is an urbanite's dream. Its modern and clean first world cities have excellent transport, entertainment, and food on offer around the clock. However, Korea is also home to some incredible natural attractions, with beaches and mountains to explore.
Seoul:
Urbanites and k-pop lovers will feel at home in Seoul. While it is, technically, the most expensive destination in Korea, there are still plenty of cheap eats and local haunts to keep the cost of living lower, so it is still possible to save as much as in other cities.
There are about 10 million people, about a third of the size of megacities in China and Japan, and the public transit is just as great. You can take the subway district to district in less than 30 minutes. It is also easy to meet other expats at language classes, noraebang (singing rooms), or sports bar trivia nights. If you like to club, you can dance your heart out.
Jeju:
Jeju is also on the expensive side within the country and with a narrower range of food, retail, and other lifestyle choices.
Life here will be slow-paced, but gorgeous. It is somewhat removed from the bustle of the rest of the country, though national and international tourists visit year-round. The ferry to the mainland takes about 13 hours overnight and the flight a little under one hour. It's best to book flights well in advance as they sell out or go up in price.
This is an ideal destination for someone who wants the culture and savings potential, without the urban youth culture, perhaps ideal for the mature and graceful.
Busan:
If you've always wanted to live in Miami beach, Busan may be your cheaper alternative, granted with a lot more modesty.
It is also a love match with seafood connoisseurs as you can find most things in the ocean barbequed somewhere nearby. There are also a large number or Jimjibangs or spas. So if you fancy some fancy treatments, you can get a wonderful scrub down. Bonus points if you feel alright with nudity, as some of the Jimjibangs ask you to leave clothes behind.
Busan does see crowds in the Summer, but having it all year may make you feel generous in beach-sharing.
Pohang:
Okay, so Pohang is pretty small. The city has just over half a million people. It will not feel quite like the other destinations. However, if you are looking for intimacy and ease, or a quieter year of saving up or studying, it is a great choice.
The weather is quite temperate and it stays a bit warmer in Winter than other locations. It is also just a short bus trip to Busan and boasts its own local waterfalls for excursions. Pohang is cheap and relaxed, so ideal for the less manic.
While most people think first of the barbeque and Kim Chi, there are literally hundreds of other flavors to discover.
Unlike some other destinations, it can be difficult to show up in Korea and find a job within a week or so. It can help to take the time in your home country to do thorough research, find a good agent and school to suit your needs, and begin processes for the E2 year visa before arrival to make the process and settling in smooth.
In Korea, there is no such thing as sidestepping government rules, so no under-the-table pay, and no way to get a visa to work by finding or starting work while in the country. You're going to need to do things in the proper order. You will be able to tell good recruiters your preferences without feeling pressured so if you do feel pressure, change recruiters. There are plenty.
If you don't meet all these requirements, check out our blog post on tips, or get in touch to find out what other opportunities are available to you.