My 4 Years Teaching English in Qatar
Hi! I'm Neel, a teacher from the UK in my mid 30s and I've been teaching in Doha, Qatar for 4 years now. My wife got a job offer here and we decided to make the move. It's a great place with a chilled out vibe. It's family friendly and has a great multi-cultural vibe.
I love it out here, and in this post i'm going to share some great info to help you make the move yourself!
How I got hired
I had some offers here before leaving the UK and some initial interviews once I arrived but wanted to do some thorough research before accepting a role. I decided to arrive and get my bearings first. I went along to some interviews and was offered several roles that I turned down. This might sound strange but some schools in Qatar will not release you from your contract to work for another school and this is very common and perfectly legal. It would mean that you would either have to leave the country or stay on a spouse visa, unable to work. I realise that I was fortunate that I could take this time and not everyone is in this position. As I was here with my wife and we had a long term plan, I wanted to make sure the school I chose was right for me. In the mean- time I had sent requests to volunteer at schools that interested me.

I had a volunteer request that was answered by the Qatar-Finland International School. I was particularly interested in Finnish Education and wanted to learn more about it. After volunteering a few times and helping out around school, I was offered a role for the following September and it's been a great experience!
How YOU can get hired
Unless you are a fluent Arabic speaker, your job choices will be restricted to private schools, universities and training institutions. Working experiences will vary wildly from school to school and salaries are also wide ranging between schools. It is definitely recommended you thoroughly research a school that gives you a potential offer and reach out to teachers in Qatar through facebook forums and linkedin. Do visit schools in person if you are in the country and reach out to contacts to get meetings. Although schools use recruitment agencies, many prefer to meet prospective teachers in person. I was offered several jobs just by walking in to a school with just a CV in hand. Volunteering is also a good way to see what a school is like on a day to day basis and to get a feel for if you would feel comfortable working there. Network with the TEFL Qatar group and attend the numerous teaching conferences that take place here each year.
Most schools will need you to have a recognised teaching licence and qualification but it is still possible to gain employment with a TEFL certificate and experience of teaching English, or a CELTA/DELTA certificate. To be sponsored by a school, you will need a minimum of an undergraduate degree.
Want to teach in Qatar but need some experience?
Start with our job placements in Asia.
My teaching experience
I gained knowledge of an entirely new curriculum and was lucky to find a great school that encouraged me to develop and paired me with some outstanding teachers. Students come from many different countries. My school had over 60 nationalities represented at its last count. Local Qatari students made up about 1/3rd of our student body.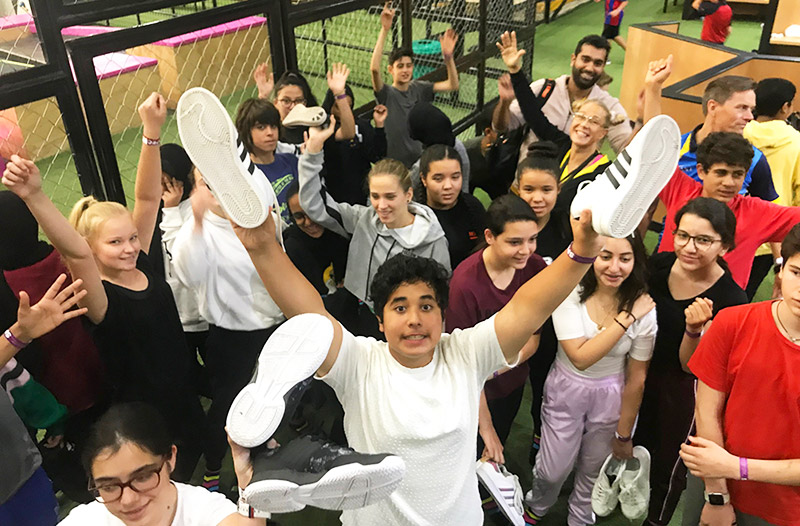 The level of English students speak is very broad. Many students have been brought up in a British or UK curriculum school and have had experience of native English speakers for many years. As a general rule, most students level of speaking is very good but listening comprehension and writing are areas they struggle with.
There is a stereotype about local  Qatari students that they can be lazy, Ill disciplined and entitled. Although in some cases, this is true, this is also true of many expatriate students too. I have had the privilege to work with some exceptionally hard working Qatari students and collaborate with parents who are very invested in their child's education and supportive of the teacher too.
The practicalities
If you are sponsored by a male spouse, you have the option of remaining under this sponsorship but being employed by a school. An advantage to this is the flexibility to change jobs in future during your time here. However, the major drawback to this is that you don't receive a full package. Many schools will offer generous allowances for housing and utilities that you may not receive if you are not sponsored directly by them. In this case, you would only receive a basic salary package.

If the school is sponsoring you, they will arrange for the visa paperwork but you will need attested documents from your home embassy to bring with you. You may need to stay in the country while this process takes place. Generally it will take between 4-6 weeks.
Accommodation
Accommodation options will vary. Some schools will offer fully furnished apartments or some will offer an allowance and support in finding suitable accommodation. Generally, the furnished apartment option works out as a better deal, as it tends to be worth more on the open market than what your allowance would cover. Utilities such as water, gas and electric are included. However, rents in Doha are dropping and the thought of sharing a compound or apartment block with all the other school staff might not appeal to you, so an allowance might be a better option. Do check with the school, as some may only offer one option over the other.
Daily living costs
Doha can be an expensive city and if you're not careful the costs can add up. However, salaries are amongst the highest for teachers in the world and more than offset the cost of living here. You can still have plenty of fun, travel and still save much more than you would back at home. Eating out can be done extravagantly or on a budget . Many of the best experiences in Doha are low cost and free, such as all the museums and many sporting events where tickets are practically given away in some cases.
Bars (yes you can drink alcohol in the hotels) are expensive but veteran expatriates will know what time happy hour is and promotions are easy to find. Taxis are cheap and running a car is much more affordable than places such as the UK. Just take my advice and start thinking in Riyals not pounds or dollars and it will make it a lot easier!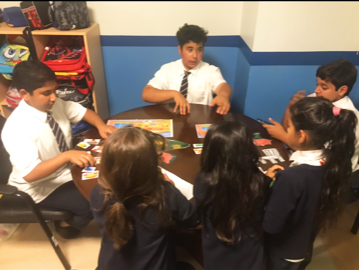 The culture
Qatar is an Islamic country and is traditionally conservative. However, Qataris are very tolerant people. However, you can live a relatively normal Western life with most of your creature comforts. Although you will need a special licence to buy alcohol (and bacon) for your home from the one shop in Qatar that sells it!
I would recommend trying to learn about Qatari culture while you are living here. I am studying Arabic and although it's not essential, it does open up different opportunities while you are here. You can go to watch camel races, falcon hunting and take part in the festivities of Qatar National Day.
Homesickness
Although Qatar is a friendly place, it's not uncommon to feel homesick here in the first few months. To help you through this, there are lots of meet up groups with likeminded expatriates and fellow teachers and lots of social events for singletons especially. Most people who live here do experience this but once they have settled in, they often stay far longer than they had intended to. That includes us, we said 2 years and it's been 4 and counting now.
Doha is far from perfect. Some people haven't had the same enjoyable experience we have had but there are so many things to love about this place. We love the weather, its laidback vibes and the work life balance that we would never get back in London.  It's a really attractive option for a TEFL teacher and moving here was the best decision we ever made as a couple.
---
Start your own life of teaching and travel by getting TEFL certified.
It takes only 2-4 weeks to complete and you'll receive all the training needed to become a professional English language teacher:
Click to learn about our online certification course and free job placement support.