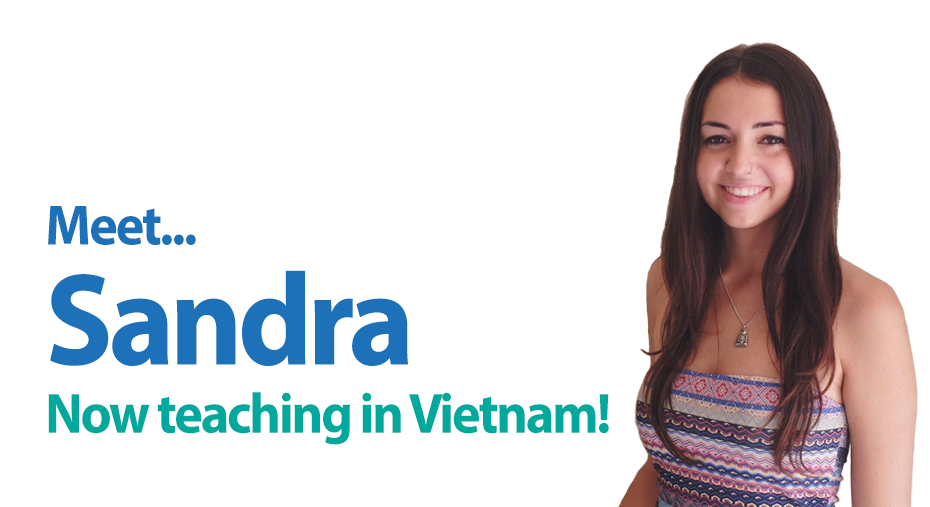 Sandra is a non-native English teacher from Spain. She recently completed her TEFL course with Let's TEFL, and is currently teaching English in Vietnam.
Your TEFL course:
Why did you choose to do your TEFL course with Let's TEFL?
"I searched for different TEFL courses for a while and none of them exactly met my needs, but then I came across Let's TEFL.
Being a non-native English speaker, I was scared that they wouldn't accept me or that I wouldn't pass it, but Let's TEFL had a special section on their website with plenty of helpful information for non-native speakers, which helped me make up my mind about getting a TEFL certificate."

What was the course was like?
"The course was very well structured, which I really loved. Each section was very informative and straightforward and at the end there was a test to test your knowledge, if you failed the test, you could take it as many times as you want, although I found the tests pretty easy so I never needed to retake any.
There are also live chat with tutors, so you can get help and support whenever you are stuck."

What tests/assignments were in the course?
"There are tests at the end of each section and a final test at the end of the course, which you can retake twice in case you failed the first time. This final test covers most of the course's topics and is a bit longer than the tests at each section, but if you have read and done everything accordingly, it is also pretty easy to pass.
At the end of the course there is also a final assignment, which consists in making a lesson plan, you have to choose whether you want to make your lesson plan for a children's class or an adults' class.
Since I am more experienced with teaching children, I made a lesson plan for a class of 10-year-olds. This allowed me to include some fun activities and ideas that I learned while studying for my TEFL."



How long did the course take you?
"I finished the course in about two weeks, I studied for 1 or 2 hours a day, which is not a lot. I wasn't in a rush so I took my time, but once you get the hang of it it is very easy to follow and it is not boring at all, sometimes I found myself reading for two hours straight and I would not even notice."
Life in Vietnam:
Where are you currently teaching and why did you choose this destination?
"I am currently teaching in a language center in Vietnam. I wanted to live and work in Asia but some countries like China, Japan or South Korea prefer native speakers as English teachers.
Vietnam seemed like the perfect place for me so I went for it and I couldn't be happier with my decision. Vietnam is an amazing country with lovely people."

How did you find your job?
"I found my job through Facebook groups for expats looking for jobs. I contacted employers there and if they were happy with my CV, they invited me to have an interview at their center."

What is the job like?
"I work about 4 hours per day from Monday to Friday, mostly in the afternoon and evening. In the language center where I work, I have from 4 to 10 students per class, which is great.
There is also always a Vietnamese teaching assistant at all times, which is very helpful whenever the students don't understand something, especially the younger ones. The students are lovely and they love hearing and learning about your culture and life in your country."

What is the city like where you work?
"I live in Ho Chi Minh City, which is the biggest city in Vietnam, over 8 million people live there.
As it is such a big city, the traffic is very chaotic, you can see motorbikes going in every direction, I was scared to start driving here at first, but once you get used to it, you learn to drive in the chaos.
In HCMC, there are also a lot of activities and things to do, there are plenty of restaurants, bars, clubs, cafes, shops, markets… there is always something to do. One of my favorite activities is getting street food, it costs from $0.50 to $2 for a whole meal, and you can find street food stands on almost every single street.
It is like most big cities in the world, but it has its own charm. I do miss nature and the beach a lot though!"

What do you like to do at the weekends and during your free time in Vietnam?
"As I have mentioned, there is no beach and nearly no nature in Ho Chi Minh City, so whenever I get the chance I try to travel around Vietnam or other Asian countries. Most of my friends also have the weekends off so we usually hang out on the streets of HCMC and party in its different bars and clubs, it is a great city for expats."
Advice for others:
What steps would you have for other people wanting to do the same as you?
"If you are a non-native speaker like me, make sure that the country you want to go to accepts non-native speakers as English teachers, and after that, just get your TEFL certificate and go for it!"

Any other advice, comments, or knowledge you'd like to share?
"Get out of your comfort zone and explore the world and all its different cultures and traditions it has to offer, moving to Vietnam is one of the best decisions I have ever made."

Do you have a blog/website/social media handle for people to follow?
"I do not have a blog, but I post most of my Vietnam adventures on my Instagram: @sxxdra."

Start your adventure today!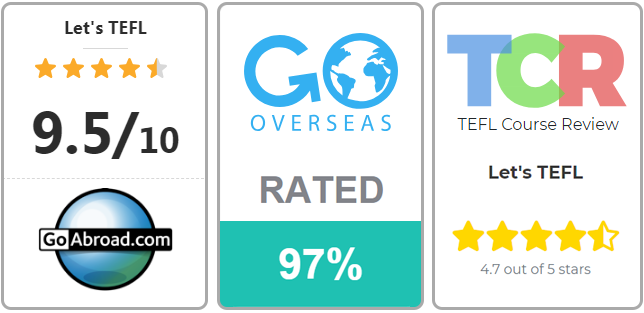 Have more questions? Contact us to discuss your options.