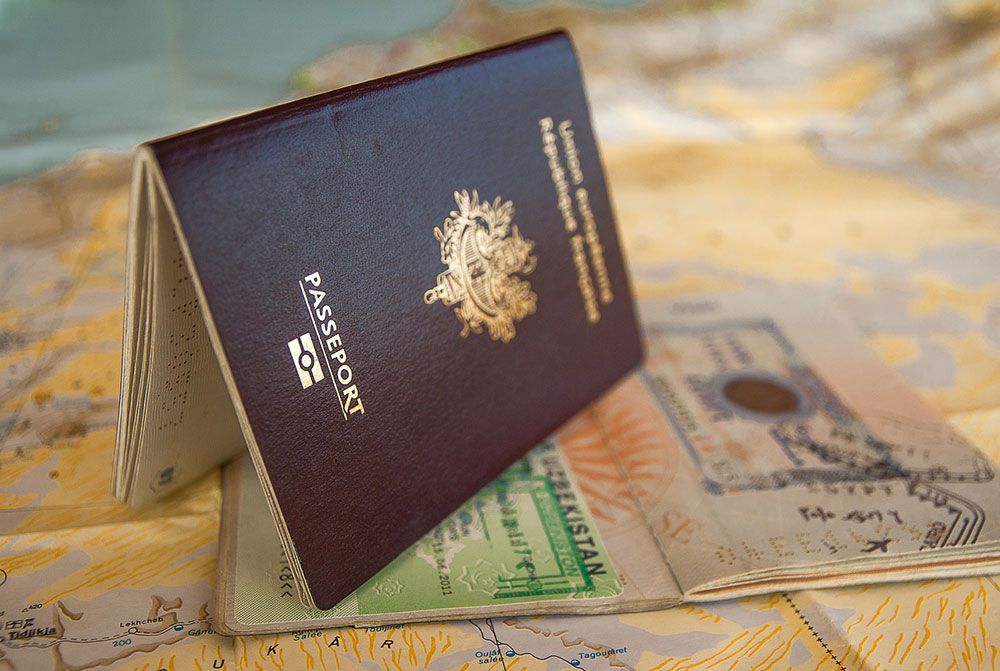 The Dominican Republic visa process for English language teachers
By ESL Teacher Anna
Anna is an ESL teacher from London, England. She has been teaching English to children, teenagers, and adults in the south of Mexico for 4 years. Before this Anna also taught in the Dominican Republic.
The Dominican Republic is a beautiful part of the world with open friendly people and amazing beaches and countryside, as well as huge bustling cities.  In my personal experience I found almost everyone wanted to learn or practice their English, and there is a need for good English teachers.
Visa requirements for English teachers
Whether you choose to undertake formal employment or volunteer there are some steps you need to take before you arrive.
Volunteering – entry as a tourist
If you are a resident of the United Kingdom or have a visa which allows you entry to the United States, Canada or any other European Union country and wish to enter The Dominican Republic as a tourist you do not need a tourist visa. If this does not apply to you then you will need to contact your closest Dominican Embassy to apply for a tourist visa.
Entering The Dominican Republic on a tourist visa means you cannot work legally, but you can volunteer for a short period of time. Normally tourists are given a 30-day stay which can be extended by making a payment.  If you wish to volunteer without payment for a longer period of time you will need to speak with the Migration Directorate in Santo Domingo, who will be able to help you with the process and provide you with a special ID allowing you to stay longer.
It is worth noting that the authorities are cracking down on those overstaying their visas and as a result, it is a good idea to carry a copy of your passport and plane ticket showing the date you will be leaving. You can also be refused entry to the country without proof of onward travel. If you plan to work in the country your passport will need at least six months' validity.
Paid employment
To apply for a working visa you need to submit the following either by post or in person:
A printed and completed visa application form

A certificate of good health

A visa application letter which includes your name, nationality, place of residence, current occupation and your plans when you enter the country. This should be addressed to the Ministry of Foreign Affairs.

Proof of funds such as bank statements

Your original passport with 6 months validity plus copies of all used pages

A 30mm x 30mm photo, stamped to show the date it was taken. It cannot be more than 6 months old.

Evidence showing that the place of work you will be joining in The Dominican Republic is registered with the Integrated System of Labour Registration (Sistema Integrado de Registro Laborales (SIRLA). The place of work must also comply with Article 135 of the Dominican Labour Code on labour nationalization *
An offer of work which shows you will be contracted for a year. *

A police/criminal records check (the format will depend on your country of residence)

Your birth certificate (original) – this needs to be legalised and translated

Payment made to The Dominican Republic Consulate. Check the fee with your local consulate/embassy as it is known to change.
* Your employer should assist with these two documents.
Assuming you are posting your documents you will need to enclose a self-addressed envelope with express pre-payment for the safe return of your documents, passport and so on.
On arrival
Dominican work visas are valid for one year. They are known as Carnet de permiso de trabajador con validez de un año. On arrival you have 30 days in which to go to the General Directorate of Migration in Santo Domingo and complete the visa process.
The in-country process is said to take between 5-15 days, so be sure to go early just in case.
When you arrive in the country your employer needs to complete paperwork on your behalf at the work ministry. Your employer should know the visa process and will assist you.
It is essential that immigration receive the following:
A medical certification to state you are in good health and receipt for payment for said medical exam

Original passport plus 3 copies

You birth certificate, legalised and translated

Work contract

2 completed documents known as Formulario de solicitud para empleadores and Formulario de solicitud para trabajadores

Criminal records check

4 passport photos

A document showing the insurance your workplace provides for employers
*Any documents that are not in Spanish need to be translated and originals of all documents should be provided. Documents should be legalised. This is necessary to verify the authenticity of any paperwork so they are valid internationally. Any documents not in this format will be refused and your visa denied, so it is important to make sure you follow the guidance.
When all documents have been checked and any errors corrected, you will need to go to www.migracion.gob.do and register.  You input your information and data on the application form and they will keep you updated on the status of your application.
You will be asked to make any relevant payments. The medical exam needs to be completed within 3 days of the payment being made. If not it will be seen as invalid.
Assuming all your documents are complete and payment has been made you should receive your Carnet de permiso de trabajador con validez de un año and can begin your new job!
---
Start your own life of teaching and travel by getting TEFL certified.
It takes only 2-4 weeks to complete and you'll receive all the training needed to become a professional English language teacher:
Click to learn about our online certification course and free job placement support.