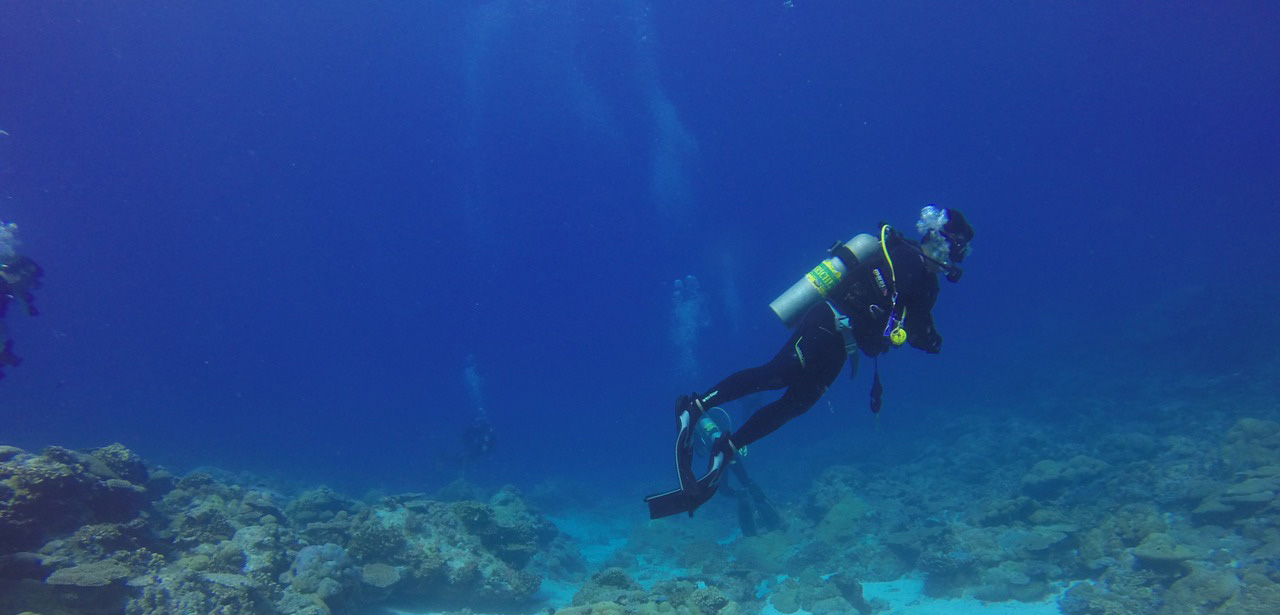 My Journey From English Teacher to Dive Master
Written by Fiona Mokry
English is, without a doubt, the international language of the world. Therefore, just about every non-English speaking country has employment opportunities for qualified language teachers. It could be Thailand, China, Nepal, Cambodia – the choices are endless, and once you're there doors can open to a whole range of other careers you may never have considered before. That's exactly how I went from teaching English to working as a dive master in Thailand…
Leaving Home
I decided to make a leap of faith and accept an English teaching job in Thailand. Naturally, it was nerve-wracking moving to a country on the other side of the globe. I'd never even been to Thailand before. I blame the monotony of multiple "nine-to-five" office jobs for driving me to make this decision.
And you know what? It was the single best decision I have ever made.
Moving to Thailand
Upon arriving in Surat Thani, the city I would be living and working in, I was not particularly impressed. It was not the beautiful, picturesque Thailand I had seen online. Surat Thani is an authentic Thai city structured along the Tapee River. It's not touristy and most people do not speak English.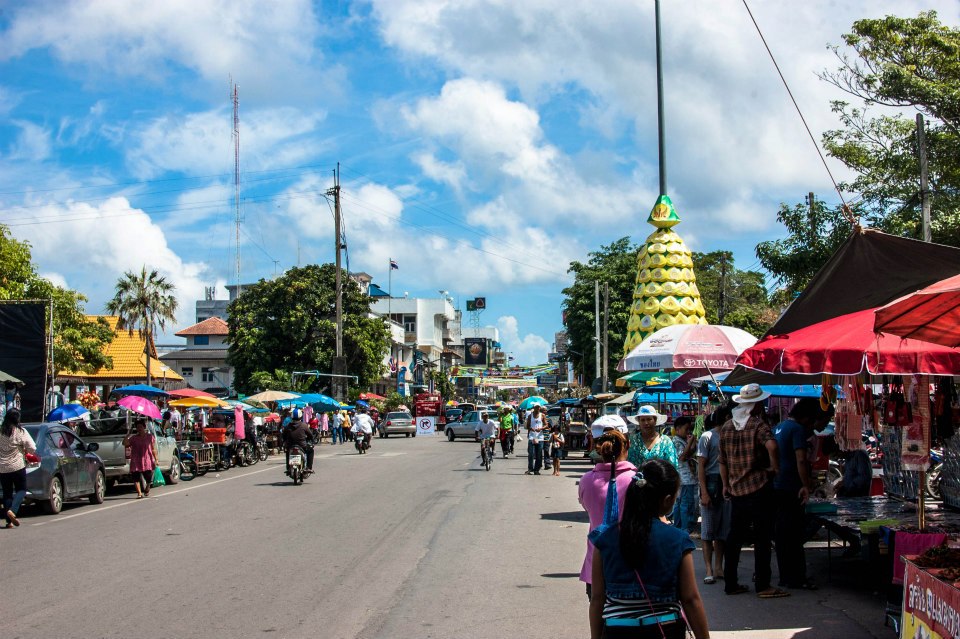 These things that first seemed like challenges are the aspects I grew to love about Surat. I truly became a local living there. I learned some Thai, how to drive a motorbike, and most importantly, I learned the beauty of a Buddhist culture.
At first, teaching in Thailand was pretty intense. I had taken an online Teaching English as a Second Language (TEFL) course, which had given me a foundation of teaching skills, and with coaching from my managers and co-workers, I settled in fairly well after a few weeks.
The class sizes were large with about fifty students. However, most of the kids were sweet, energetic (maybe too much sometimes!), and eager to interact with a foreigner. They were also fascinated with my blond hair and light eyes.
Do you want to teach in Thailand? Apply for our full job placements.
I really expanded my skills and grew to become a professional teacher in my one and a half years working in Thailand. I created my own lesson plans, grading system, and classroom structure. My confidence grew and I became increasingly comfortable in front of my students.
Benefits of Living in Thailand
I'd be lying if I didn't say the time off was one of the best perks of the job. My coworkers and I always traveled during Thai holidays and semester breaks. I was able to see so many countries in South East Asia, however Thailand became one of my favorite places in the world.

I discovered a deep passion for scuba diving during my travels, and soon all my time off revolved around my new hobby. Thailand is top-notch for diving; warm waters, endless marine life, as well as being the most affordable place to complete the various trainings.
Becoming a Dive Master
As I worked as an English teacher, I continued to advance my scuba diving training. By the time I completed my teaching contract, I was a certified Rescue Diver with over fifty logged dives.
As much as I loved teaching and living in Surat, it was time to move on and pursue another adventure. My love of the ocean was evident and the next natural step was to make this amazing new hobby my profession.
I moved to Malaysia and completed my Dive Master Training (DMT) course in the Perhentian Islands. These two tropical islands became by home for the next two years. After I completed my six-week training, I made the easy decision to live in paradise and work as a Dive Master.
Working as a Dive Master was just as awesome as you'd think it would be. I was diving every day, meeting people from all around the world, and living a simple, laid-back life.
Dive Mastering took me to work in multiple places in Malaysia and Thailand. I lived a very bohemian-style life for over three years, island-hopping and scuba diving. Because of my location in South East Asia, I was also fortunate enough to take holidays to dive havens like Bali and Borneo.
Present Day
The best part of all these adventures was meeting my husband, who was once a fellow diving colleague and is now my partner in this crazy life.
We've moved to Turkey, where my husband is originally from, in search of a less nomadic lifestyle. Again, I find myself in a classroom in front of young, eager students, ready to listen to my words and learn English. My life has done a complete 360 and I'm back where I started almost five years ago.
The really great thing about teaching English is that it is easily transferable. It took me around the world to live and work in two different countries and explore a dozen others. It's something that will always generate an income and a skill I will never lose.
The amazing thing is, the same applies to me as a Dive Master. As a professional diver, I became a part of a network that opened up opportunities to work in some places that other people only dream of visiting.
I was able to take advantage of the wonderful gift of being a native English speaker and seize the chance to explore the world. I would highly, highly recommend teaching overseas to anyone who has even an inkling curiosity to discover what lies outside their comfort zone.
---
Start your own life of teaching and travel by getting TEFL certified.
It takes only 2-4 weeks to complete and you'll receive all the training needed to become a professional English language teacher:
Click to learn about our online certification course and free job placement support.