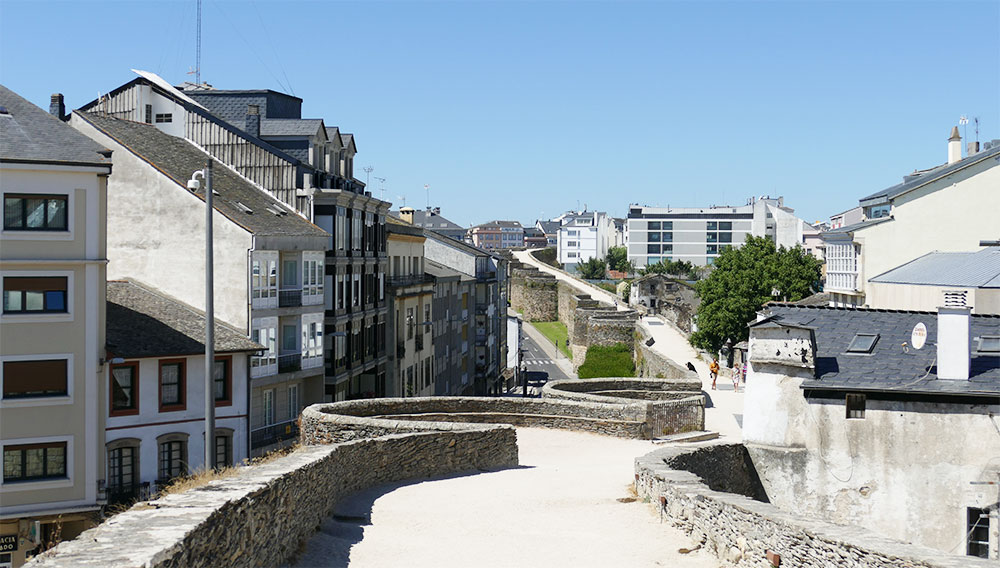 Spain is one of the most popular destinations for TEFL teachers and it's easy to see why. Great beaches, cosmopolitan cities and fantastic food are just part of the appeal. In 2017/18 I spent a year in one of Spain's lesser known regions, Galicia.
I spent two years in mediocre jobs in the UK after graduating before deciding I needed a change. I got myself a TEFL certificate and started perusing online job boards. My Erasmus year was my first taste of Spain and I loved it. However, I felt I hadn't practised enough Spanish, and this time I wanted a more authentic experience. A good friend of mine who had family in Galicia had been trying to sell it to me for a while (mostly because of the food), so I thought why not?
Finding teaching jobs in Spain
There are two main ways of getting hired in Spain – browsing for jobs online, or turning up in the regions where you'd like to work and searching for a job in person.
Some people say that with Spain it's best to take the more traditional approach, but I took my chances online and got hired without too much difficulty.
I had two interviews before getting the job. The school was a small family business, so my interviews were with a Glaswegian and his Spanish wife. The first interview was relaxed and focused more on getting to know each other, whereas the second I had to talk more about my teaching credentials. I felt that we built a rapport quickly and they seemed genuine. This later turned into a great working relationship when we met in person.
Tips for getting hired
Smile. Engage your interviewer when speaking and listen to them when they're talking to you.

Show your personality – a lot of Spanish schools and English academies consist of a small team. They need to make sure that you're a good fit.

Know what you're talking about. Have examples planned. If you're new to teaching, read up on key areas that you may be weak at. One that's always tricky for new teachers is discipline. Don't just say you can control a class – tell them how you would do it.

Ask questions. You're moving abroad for a year, you need to make sure this job is the right fit for you. If you drop out early, that may harm future job prospects.

Trust your gut instinct. If you have nagging doubts about your potential employers, there's probably a reason for that.
What documents do you need?
One of the great things about teaching in Spain is that you don't need a degree, and thanks to the EU's anti-discrimination legislation you don't need to be a native speaker either!
British, Irish and other EU citizens
At the time of writing, if you're a UK resident like me, or have an EU passport, you don't need a VISA to work in Spain. There are still a few things to think about before starting work though. I'd recommend arriving in Spain at least ten days before your contract begins. This is because you need to register for your NIE (the equivalent of a British national insurance number) and social security number.
Citizens from the US, Canada, Australia, New Zealand, South Africa and elsewhere
If you don't come from the EU, you can still get legal work in Spain. However, this involves your employer arranging a work visa for you. Due to this extra step, some schools may be more hesitant to hire you, but so long as you can demonstrate your value to their school, you'll still stand a good chance of getting hired.
Finding accommodation in Spain 
Some schools offer accommodation as part of the package, but this isn't widespread. When I arrived, I moved into an apartment where two of the other teachers already lived. This isn't for everyone. You might want to live with other Spanish speakers, or keep your work and home life separate. Don't worry, there are still a lot of options. In most Spanish cities, a shared apartment is your best bet. Try your local university or language school noticeboard – people are always looking for a flatmate. In Lugo, I saw adverts pinned up in local shops and even to lamp posts.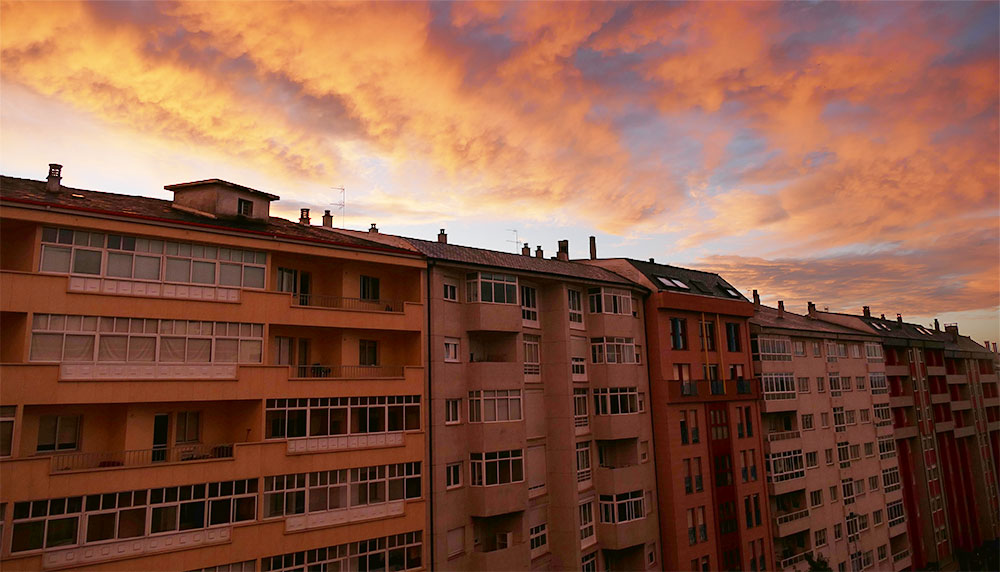 The internet has several resources. For the Spanish equivalent of Gumtree, try Milan Uncios.com. For more specialised flat/house sharing sites head to Idealista, Fotocasa or Easy Piso.
Living costs
Living costs will depend on your location. Madrid and Barcelona are the most expensive places to live. Rent, food, and bills are well above average in the big cities. On the whole, living in Spain is cheaper than in the UK.
Lugo is one of Spain's best value cities. Not only was the rent €120 a month, but the food culture here is fantastic. In most bars, a tapa and a pincho are free when you order a drink. I could go out and spend €5 on a few beers or coffees, and lunch or dinner was taken care of!
Pick up a private class if you're short on money. Like flats, there are several ways to find them. University noticeboards are a good idea – there will always be some looking to practise their English. You could also try www.tusclasesparticulares.com. Expect to pick up between €15-20 for a one-hour class.
My experience and what I learned
I had one of the best years of my life teaching in Spain. I learned so much and believe that I am now a much better teacher because of that. My school was (and still is) well ran, and they really take care of their teachers and students.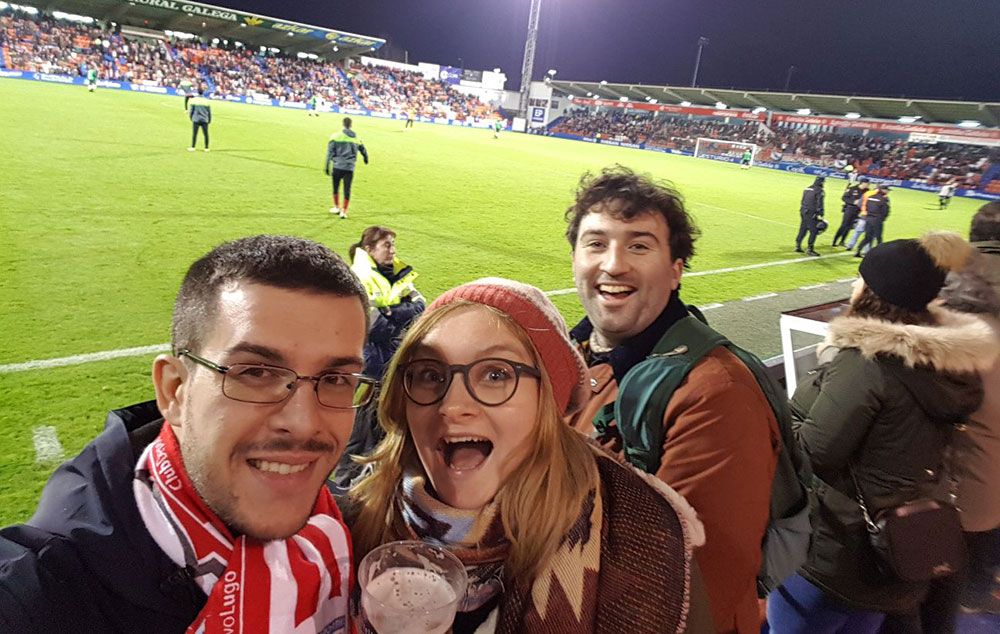 Not only did I have a great experience at work, I was in a unique part of Spain. In the city, there were parades, festivals and you could walk on the only still complete Roman wall in the world. Further afield, I had the Camino de Santiago, Playa de las Catedrales (Cathedral beach), and Northern Portugal all within a couple of hours!
One thing I'd recommend for this part of Spain is to bring a car. If that's not possible, make friends with someone who has one. Marry them if you have to. There are many stunning parts of Galicia that are much easier to access with your own transport.
Thank you for reading – if you have any questions about teaching in Spain, write in the comments below. ¡Buena suerte y hasta luego!
---
Start your own life of teaching and travel by getting TEFL certified.
It takes only 2-4 weeks to complete and you'll receive all the training needed to become a professional English language teacher:
Click to learn about our online certification course and free job placement support.