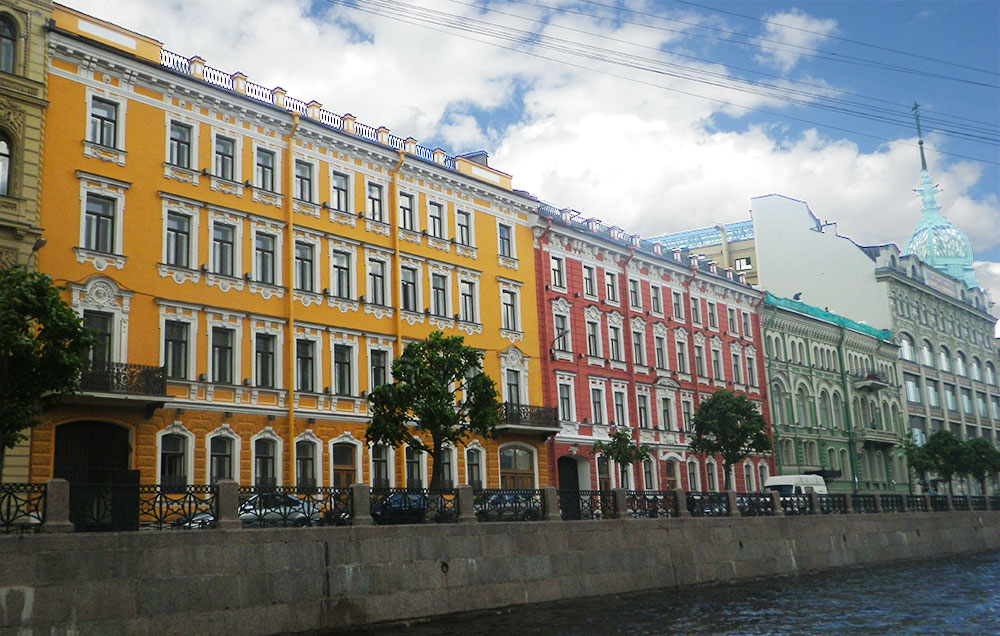 Life in Russia: Finding an apartment
For foreigners in Russia, there are usually a few different ways to go about renting an apartment. The most usual experience for an English teacher in Russia is to be found accommodation by the school. I would highly recommend this option if possible because it does eliminate a lot of the stress on arrival. However, the second option is to find your own. If this happens to you, then I would strongly recommend asking your school to set you up some viewings and to accompany you if possible. Many schools will happily do this for you. My school arranged for us to meet with a woman at a local rental agency, and she set up all of our viewings. She also spoke some English which was very helpful. If this option is not available to you, there are some websites that you can use (Cian is one that I heard of Russian friends using). This will be difficult unless you speak some Russian. During my time living in St Petersburg, I had experience with both being arranged somewhere to live and having to find my own.
On a stopover in London sorting out my Russian visa, I received a very welcome email from an administrator at the school where I was to work to inform me of my accommodation when I arrived two days later. There were a few other teachers arriving at the same time, and they were struggling to house us all. Because of this, she had selflessly given up the room in her shared apartment for the first two weeks so that I had somewhere to live. In the email, she also forewarned me of the odd kitchen/bathroom arrangement.
This was the only shower/bath in the shared space, but there was a locking toilet and sink to the right of the kitchen. Inevitably, I had days when I was showering while my temporary roommates were making their eggs in the morning. According to Russian friends, although this is a possible part of a Russian household, it is not the norm. I was thankful when my more permanent accommodation did not have this feature.
For the remainder of my stay, I shared an apartment with another female teacher who had also recently arrived. The school was very helpful in contacting a local rental agency to help us. The woman from the agency set up a series of appointments to view apartments, and she really took our combined requirements into account when setting all of these up. Having her speak some English as well as Russian really helped us to navigate renting an apartment without speaking the local language.
All the apartments we saw were in beautiful, large, old buildings. This is definitely what is to be expected in Russia. Although there are some more modern buildings, these are less common. Likely an older property would be where you would stay. The front doors to the buildings in St Petersburg were often the size of doors you expected to see on the front of a castle. The staircases leading up to the apartments were all made of old stone and very wide. When you got inside of the apartments, they had some of the tallest ceilings I have ever seen. There were often long hallways between rooms and space was in abundance. The kitchens were also fairly spacious and included all the appliances you would need: a fridge, freezer, microwave, washing machine and sometimes even a dryer. The appliances were definitely not state-of-the-art, but they worked. All the apartments even came fully furnished (right down to bedding, crockery, cutlery, cleaning supplies etc). This is definitely a nice touch when you are on a short term teaching contract. It cuts down on a lot of your initial setup costs.
What struck me the most in all of the apartments was the décor. In the apartment we chose, there was flowery wallpaper in the kitchen and bright pink curtains in my room. It is worth noting that I did splurge on replacing these for blackout curtains for the summer nights when we had almost 24 hours of daylight. Without them I would never have slept. That apartment also had the brightest, most wonderfully mismatched bathroom I have ever seen. There were bright colours everywhere and even kitty wallpaper in the shower.
Most landlords in Russia normally require first and last month's rent or a damage deposit. Our landlady was quite picky about how clean it had to be on the day we moved out. Fortunately, we brought along a Russian friend to help ensure that our deposit was returned to us and that nothing was lost in translation. Having that Russian speaking person with us was so important both when we originally rented the apartment, and at the end when a friend was nice enough to translate. Don't be afraid to ask the school where you are working for help because most Russians will be very gracious if you ask them.
---
Start your own life of teaching and travel by getting TEFL certified.
It takes only 2-4 weeks to complete and you'll receive all the training needed to become a professional English language teacher:
Click to learn about our online certification course and free job placement support.