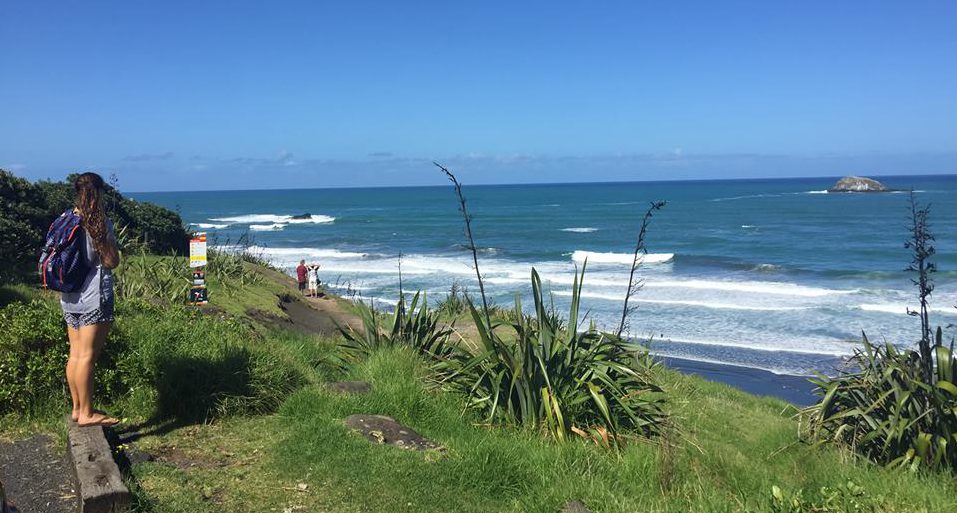 My time teaching in New Zealand
From wild mountains to beautiful beaches, New Zealand makes a fantastic place for a holiday.  With its easy-going laws and laid back lifestyle it makes a great place to live as well.  Especially for citizens of the Common Wealth and the USA, it can be easy to attain a working holiday visa to spend a year, (or 2 for those Brits out there), living and working in New Zealand.  With a decent minimum wage of approximately $14.85 an hour it's simple to travel the entirety of the country while working along the way.  
My Journey in a Short Snippet…
When I first arrived to New Zealand I wanted to follow my career path and teach, however I thought this would be nearly impossible as the native language of New Zealand is English.  I began by working in the agriculture and horticulture industry so that I would be able to extend my visa at the end of my year long stint if desired.  After the 12 weeks of work required for this, I decided to move up to Auckland city where I believed a wider range of job opportunities would be available.  I found a job as a face-to-face fundraiser and got to go on trips every other week traveling throughout the country!  After stopping so many people in the street, I realized how many foreign students were around and I so badly craved to teach once again.  Literally every corner I turned in Auckland's city center there was another ESL school so after 4 months as a fundraiser, I decided it was time to go for it.  
The Simplicity of it All…
During my google research of schools within the CBD of Auckland, I found a school online that really intrigued me.  As there was no contact email address provided, I sent an inquiry asking if they needed any teachers and left my email address for further contact.  Shortly after, I received an email asking for my CV and scanned documentation of my certifications.  I sent them in and in response the principal asked to meet the following day.  I walked into his office for a chat and due to the laid-back lifestyle of the country, it barely even felt like an interview.  Immediately the principle made me feel comfortable and explained how the school works.  I was asked how soon I could start and before I knew it I was once again an ESL teacher!  
Requirements to Teach in New Zealand
I myself have a bachelor's degree in Elementary Education as well as a TESOL/TEFL certificate.  While most schools in New Zealand have a preference for a CELTA, I was lucky and because I had a degree in education and previous ESL teaching experience abroad, I got hired by the school I desired.  If you have a TESOL/TEFL certificate and/or a bachelor's degree I would say to send out some inquiries and give it a shot, (although face to face may be easier once already in the country).  If you've got the personality surely you can find a job at one of the many schools around!  If I can do it – so can you!  
Note: After getting your TEFL, and a season or two of teaching experience under your belt, checking out CELTA can be a great step up for teaching in Australasia and Europe.  
Classroom Life in New Zealand
Teaching in New Zealand was awesome to say the least.  I can tell you one thing for sure… nothing is cooler than having a classroom of students from all around the world.  Seriously, in a classroom of 10 students it was possible that 10 different nationalities would be sitting in front of me.  From Germany to Indonesia, to Saudi Arabia and Japan, it was absolutely incredible!  This forbade students from using their native tongue to solve problems and you can almost instantly see their English skyrocketing.  It sent shivers down my spine daily and nothing could have made me smile more.  
From left to right and top to bottom in this photo lives students from… Taiwan, Japan, Indonesia, Colombia, Germany, Japan, Brazil, Taiwan, Japan, Thailand, and 1 teacher from the USA!
Oh the places you'll go…
Auckland is the biggest city in New Zealand with tons and tons of schools in the city center.  There are also schools in each suburban region and these suburbs can range for 1.5 hours from the center in all directions!  Other cities to check out are Wellington and Christchurch which are also larger cities of New Zealand.  
Wrap Up…
New Zealand is a major destination for foreign students to collaborate and study the English language.  It pushes them to use English in their everyday lives to survive.  Needless to say there are countless schools dotted throughout the country.  It creates an unbelievable environment that as a teacher no one should miss out on.  Always remember… if you dream of doing something, you surely can! ☺
---
Start your own life of teaching and travel by getting TEFL certified.
It takes only 2-4 weeks to complete and you'll receive all the training needed to become a professional English language teacher:
Click to learn about our online certification course and free job placement support.